Patio Sliding Doors Montreal 2023
Patio Sliding Doors Montreal 2023
Sliding Patio Doors Ideal for Homes, Multiplexes and Condominiums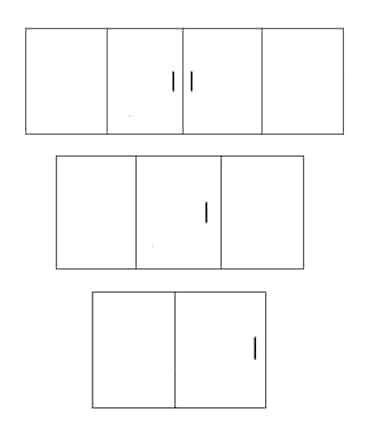 Discover the perfect blend of style and practicality with Factory Direct Montreal's Patio Doors, specifically designed to enhance your indoor-outdoor living experience.
Our patio doors not only offer seamless access to your garden, backyard, porch, or balcony but also elevate your home's aesthetic appeal with multiple custom color options as well as a triple pane glass upgrades on the sliding doors for improved energy-efficiency and noise reduction from outside.
Up to 4 Sliding Panels With Different Door, Screen and Glass Sizes
With 4-panel options and beyond, along with customization for any size, standard or non-standard, Factory Direct's patio doors are the perfect fit for every Montreal home, multiplex, or condominium.
CLICK HERE TO REVIEW ALL AVAILABLE SIZES
Sliding Patio Door Features
5 7/8-inch depth, all-vinyl, multi-chamber design
LoE 180 & Argon tempered glass, an XL warm edge spacer
Protection with full-perimeter double and triple weather stripping
A 10-degree sill slope for water-tightness & drainage
Removable panel support for easy maintenance
Sturdy steel-reinforced sashes for added durability
Smooth-gliding anodized aluminum tracks
Reliable zinc-plated double tandem wheels with sealed bearings
High-quality extruded aluminum screen with black fiberglass mesh and secure lock
Glass Options
Cardinal LoĒ-180 Glass by Cardinal Glass Industries Inc is a standard feature in our patio doors. This durable, invisible coating offers excellent insulation, ensuring comfort, reliability, and energy savings.
Benefits include blocking heat loss, reflecting heat indoors, protecting against 71% of UV rays, maintaining indoor humidity, and saving money with Energy Star compliance. Enjoy a 25-year warranty.
Grill Options
Factory Direct offers the following grill options: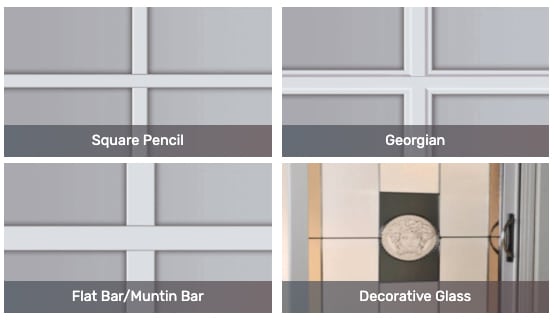 Internal Blinds
Venetian mini blinds offer light and privacy control with magnetic, reliable operation. Replace costly, hard-to-clean window coverings with factory-sealed, dust-free blinds that reduce allergens and eliminate cord dangers.
The non-yellowing, fade-resistant white fabric ensures long-lasting, maintenance-free use. Benefits include no dust, no cords, full 180° privacy control, and a 5-year warranty.


Factory Direct Advantages
Factory Directs' sliding patio doors deliver more than just a fashionable touch to your home. Enjoy a variety of benefits, including:
Effortless connection to outdoor living spaces
Increased natural light and improved ventilation
Energy-efficient design for reduced energy bills with a triple-pane glass upgrade available
Noise reduction for a peaceful indoor atmosphere with a triple-pane glass upgrade available
Customizable features like white mini blinds and color
Functionality & Durability
We select the finest available materials on the market, to gives you a wide variety of options to choose from so we can assemble your ideal patio sliding door. The combination of these materials is what contributes to the durability and versatility of our products. By sophistically adding different chambers and barriers, we guarantee optimal insulation and allow our patio sliding doors to serve you well at any weather condition and all year long!
This extra barrier of protection will help you avoid different situations such as water leakage, corrosion, or moisture; while the durable coated glass will protect you from harmful rays. Our sliding doors are not just stylish, they are also extremely practical.


Another advantage of choosing sliding doors over other types of patio doors is the surrounding frame or track support, which allows it to move freely from one side to another as the door opens, but prevents it from being lifted out of its place, making them one of the best door choices in order to maximize your home safety and protection. Topping it all off, you can increase security by upgrading your door with a double lock, which we offer as well!
Custom Design Options
One of our many specialties at Factory Direct Windows & Doors is to work with customize sizes. Feel free to contact us with your specific dimensions or any other special questions or requests, we estimate for free! With a diversity of colors, shapes and styles, from big to small and old-fashion to modern, our patio sliding doors are low-maintenance, easy to use, even easier to clean, and completely eco-friendly – both manufacturer-wise and operation-wise.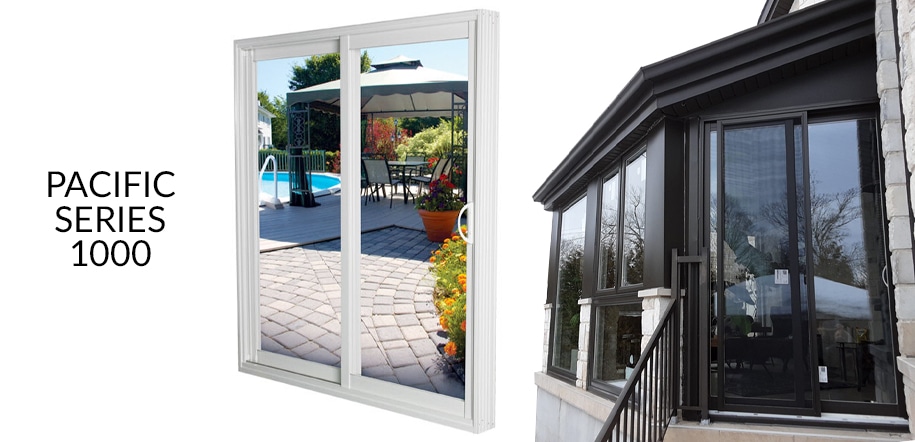 All our patio sliding doors are Energy-Star certified. Moreover, they provide enough insulation to help you save your energy bill in the long run; minimizing heat loss, yet maximizing natural light! And for those of you that love a little bit of shadow, you can add an integrated mini blind with your new patio sliding door.
Factory Direct Windows and Doors offers many customization options for our beloved home design fanatics. Remember that your new patio door doesn't only have to be functional, it can also be elegant and appealing!
Most companies will allow you to choose the number of frames, but Factory Direct Windows and Doors takes it to the next level. Not only you can choose the number of frames – you can decide on the whole configuration that is most convenient for your own project, including the number of complementary panels, the frames' style and color, slider and panel support, their style and thickness, grill bar and roller options… you can even pick out the style of the handle with the color that you like.
On top of that, we offer decorative glass option which can make your sliding door look extra special! from prairie to colonial.


25 Years Warranty
At Factory Direct Montreal, we stand behind the quality and durability of our sliding patio doors. That's why we offer an industry-leading 25-year warranty on all our sliding patio doors, providing you with the confidence and assurance that your investment is protected for years to come. This comprehensive warranty covers materials and 10 years for workmanship ensuring that your sliding patio doors continue to function optimally and maintain their visual appeal.
With Factory Direct Montreal, you can enjoy your new sliding patio doors worry-free, knowing that you have long-term support from a trusted and reliable partner.
Patio Door Installation
Our patio doors are professionally installed to ensure optimal insulation and efficiency, allowing you to get the most out of your new sliding patio doors. Our installers will ensure the area is left tidy and clean. Insulated and proper fitting is our number one priority.
You can rest assured that our professional patio door installers will do their best to complete the job properly.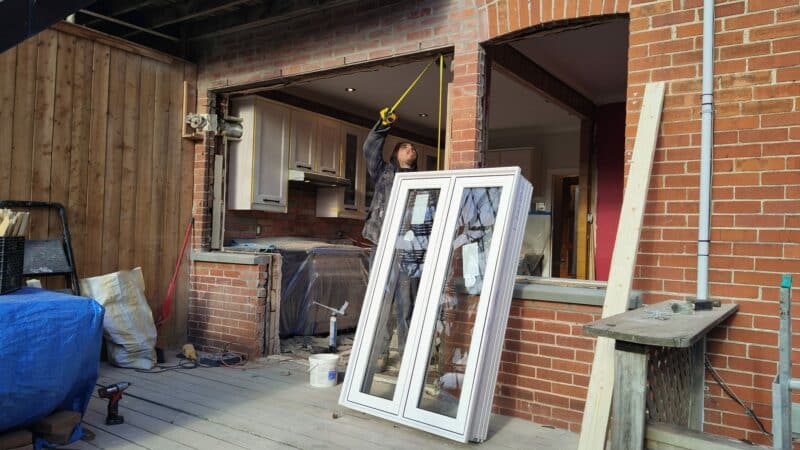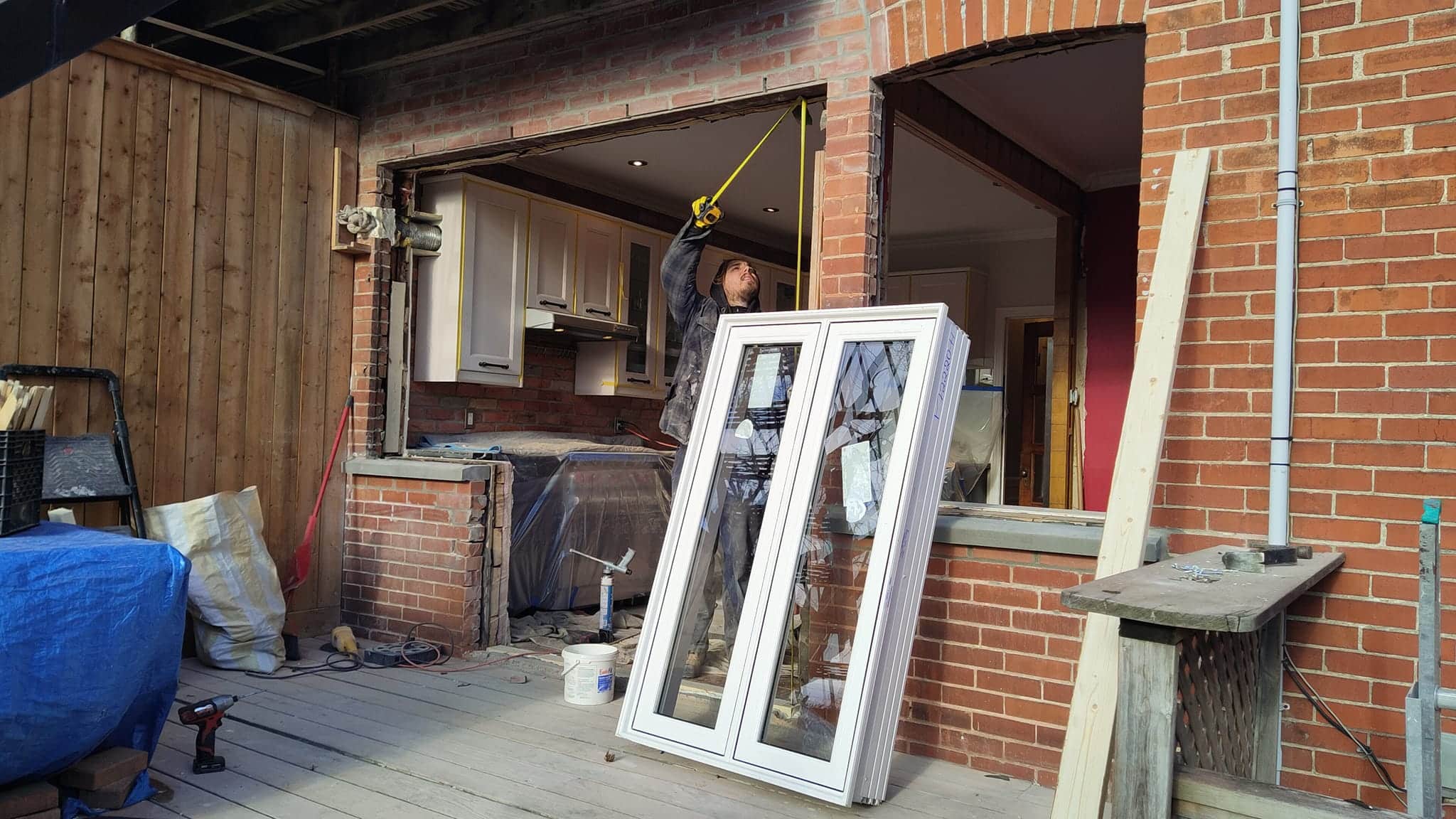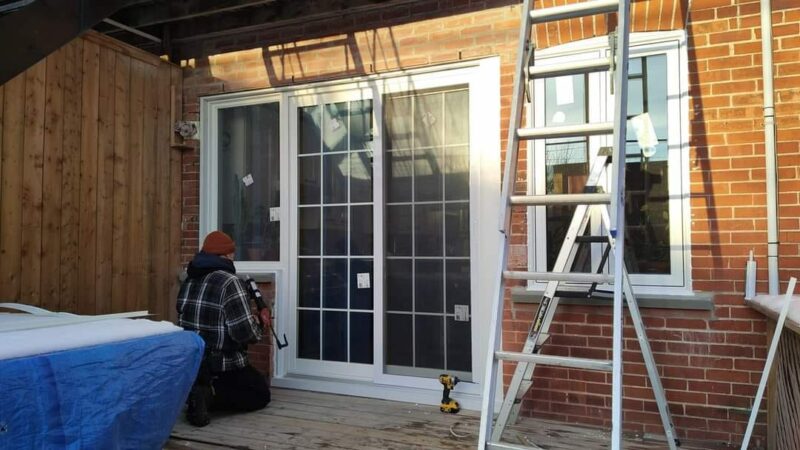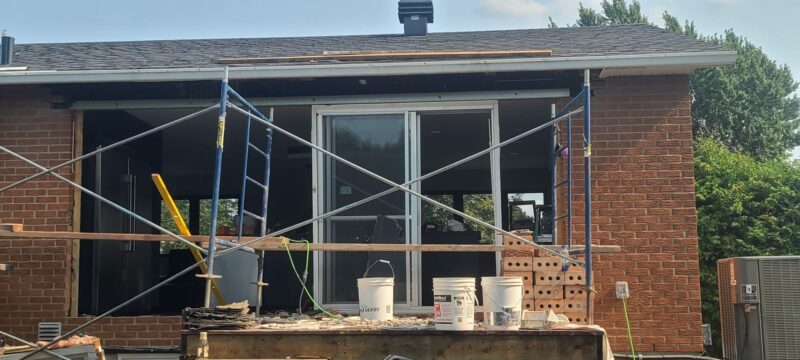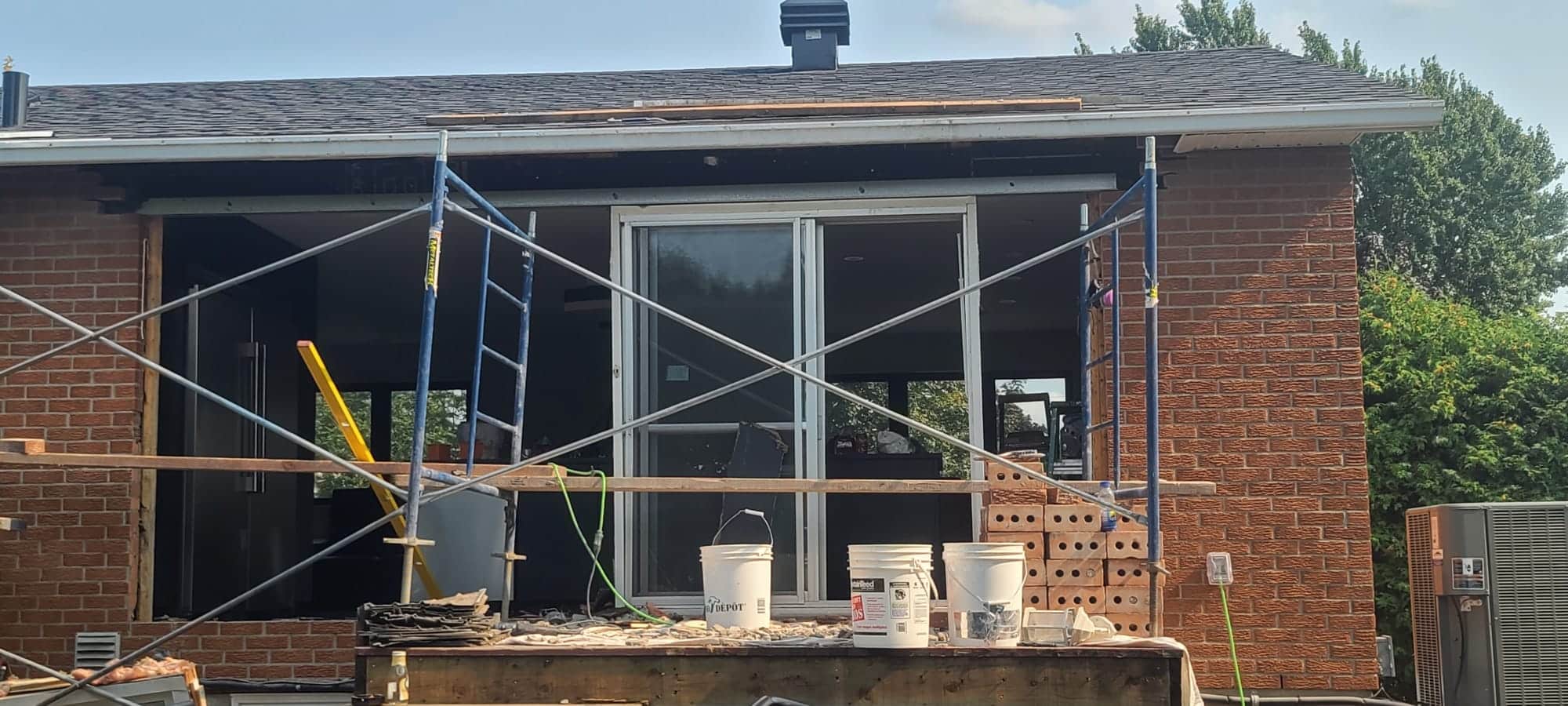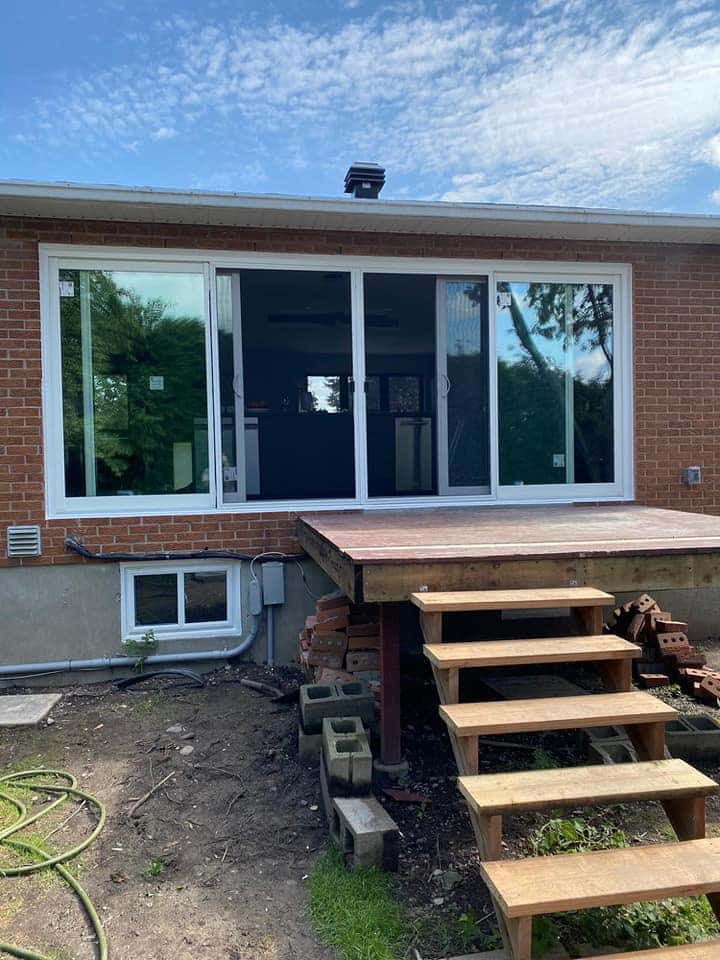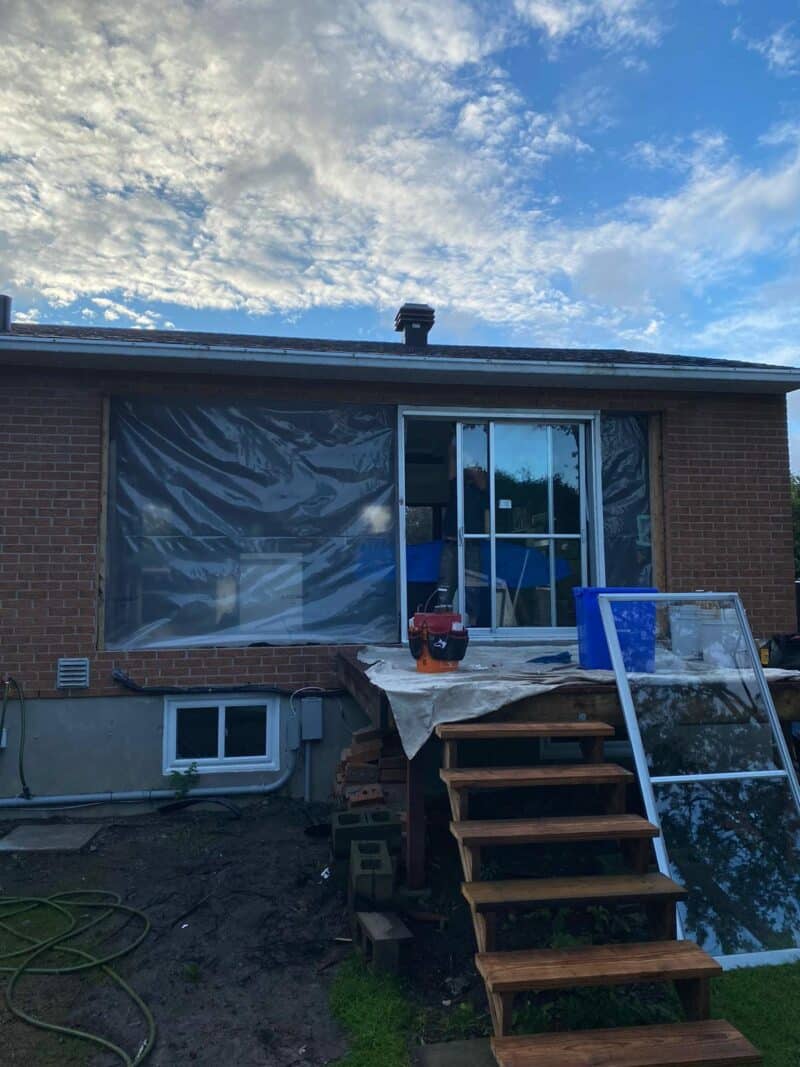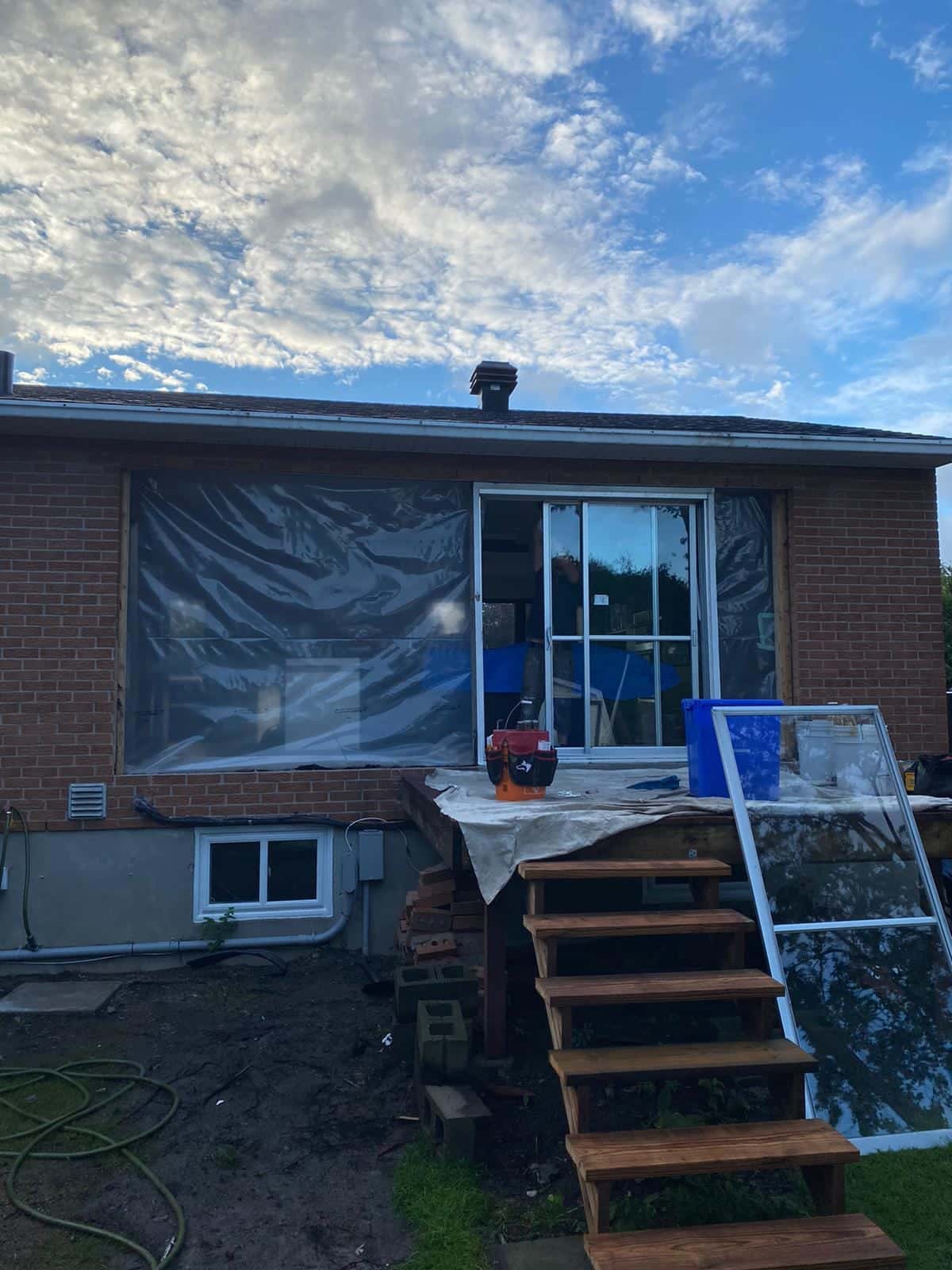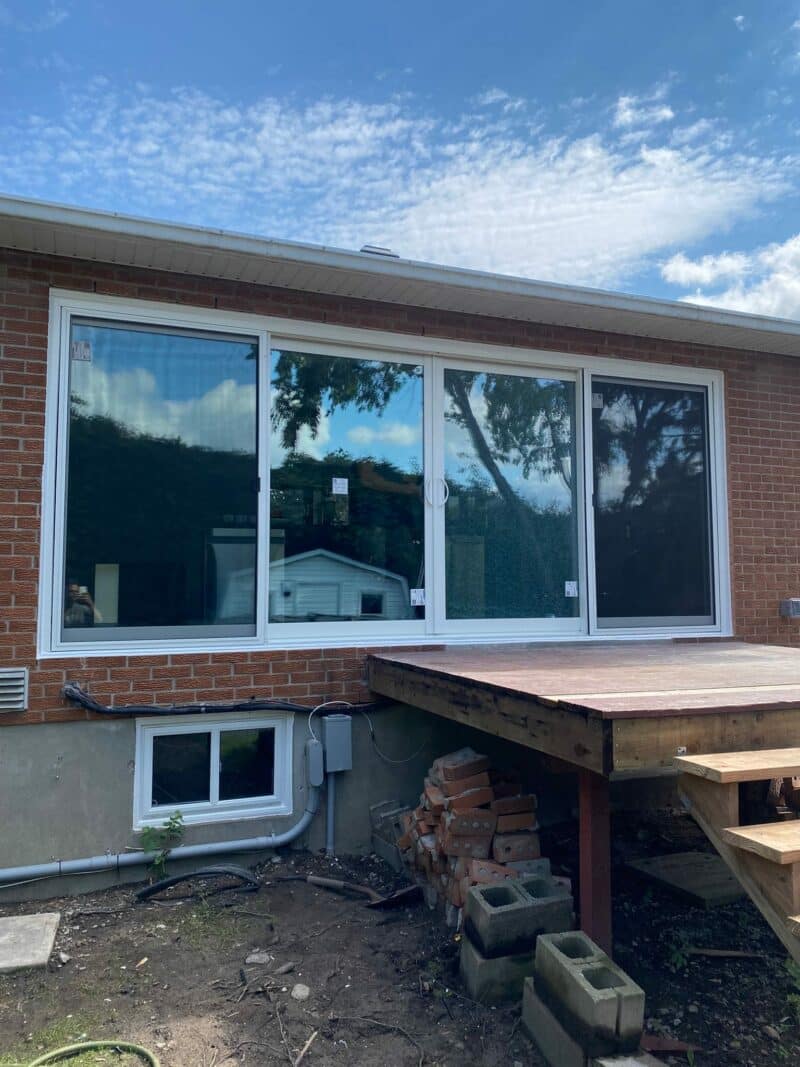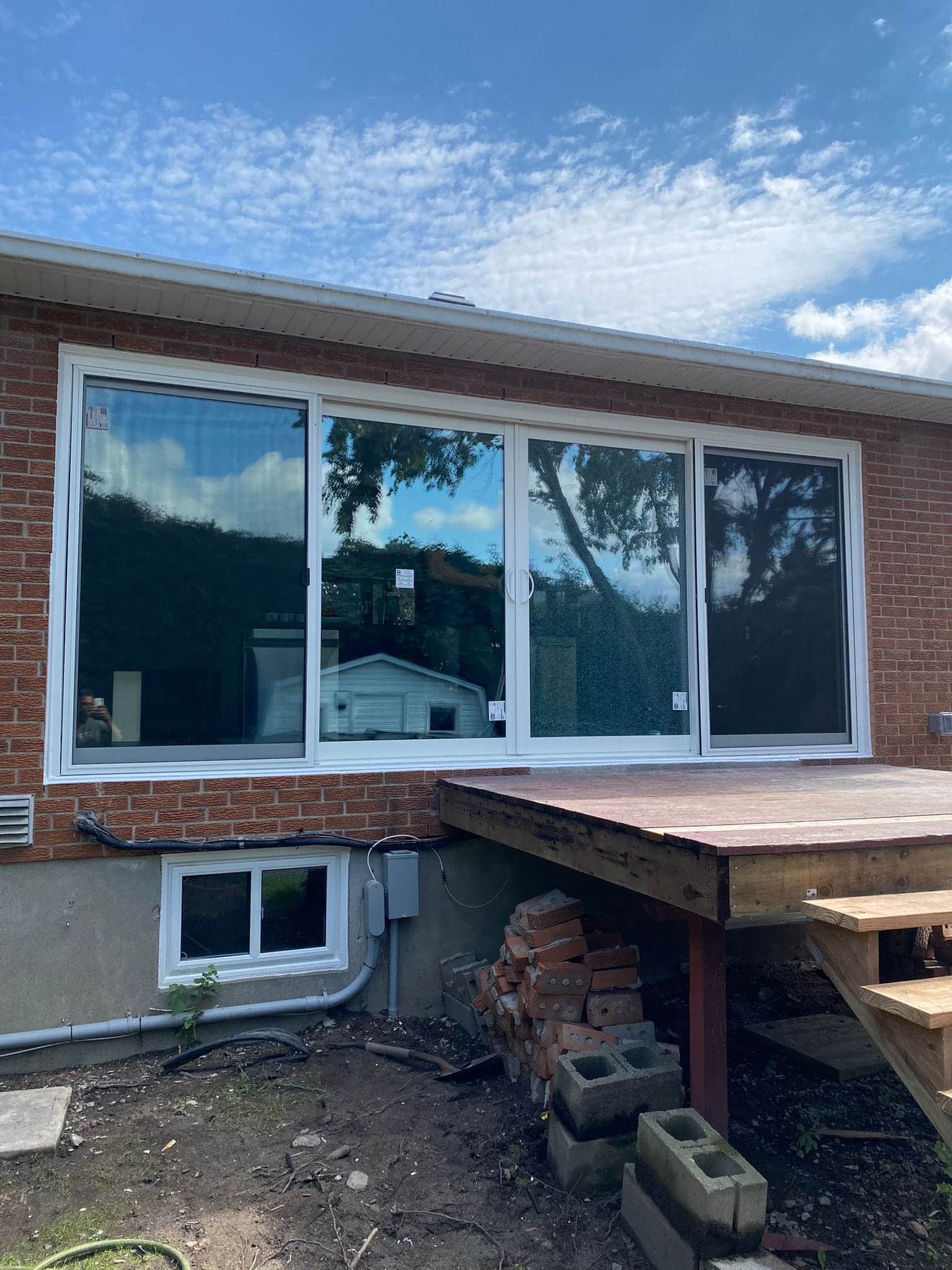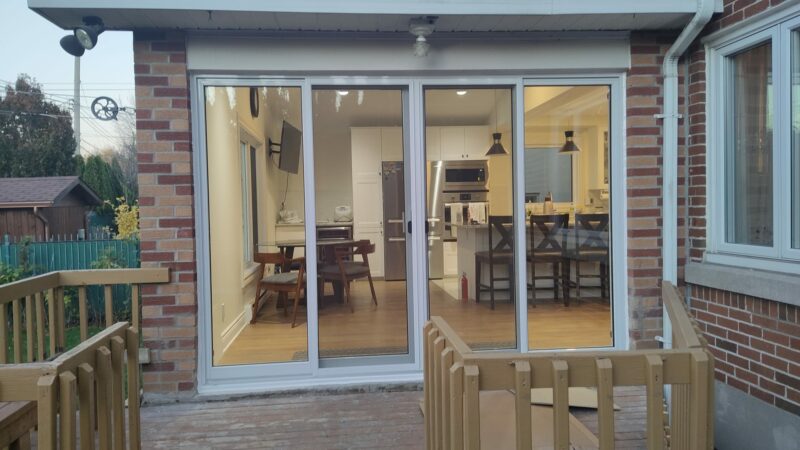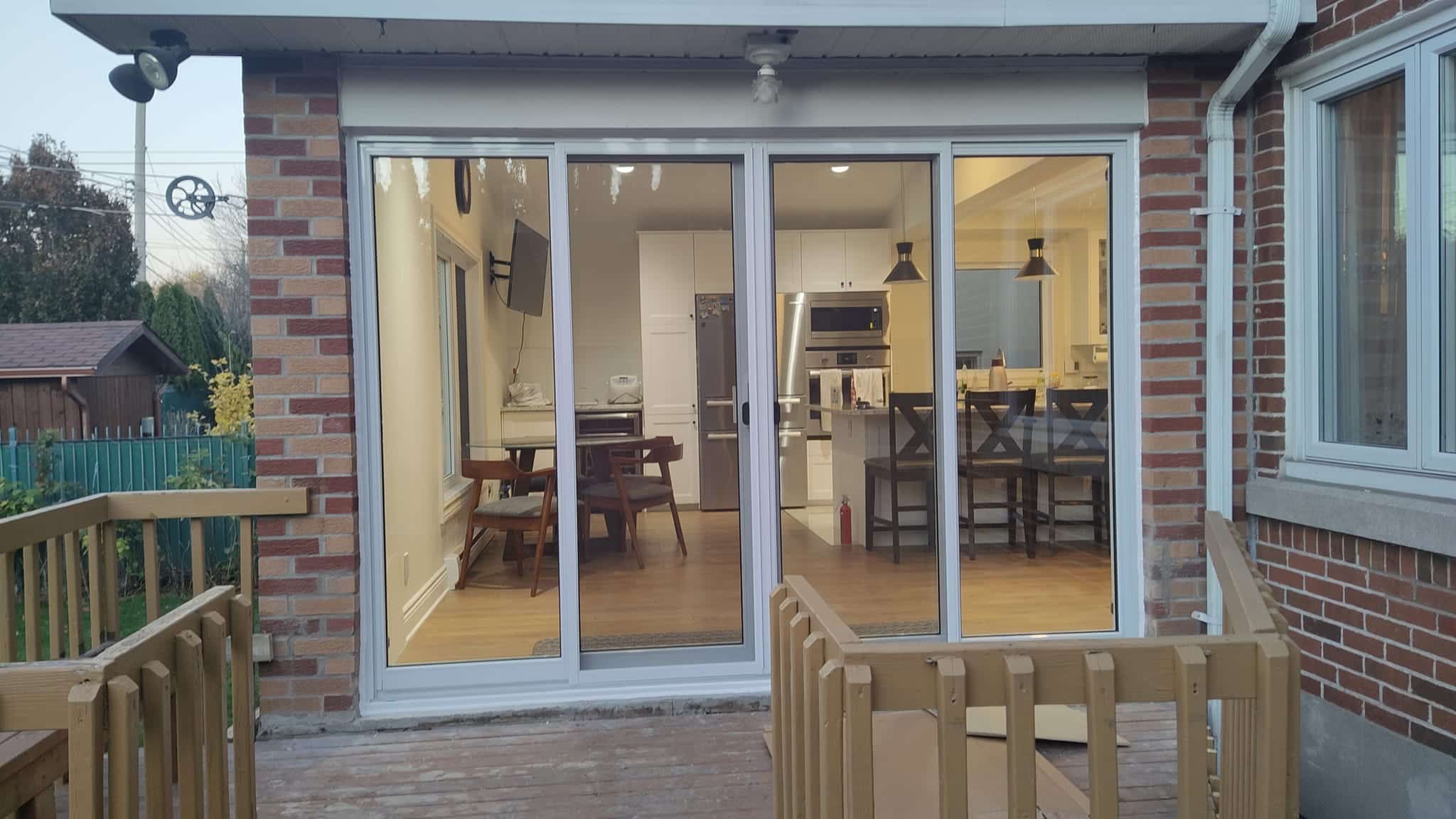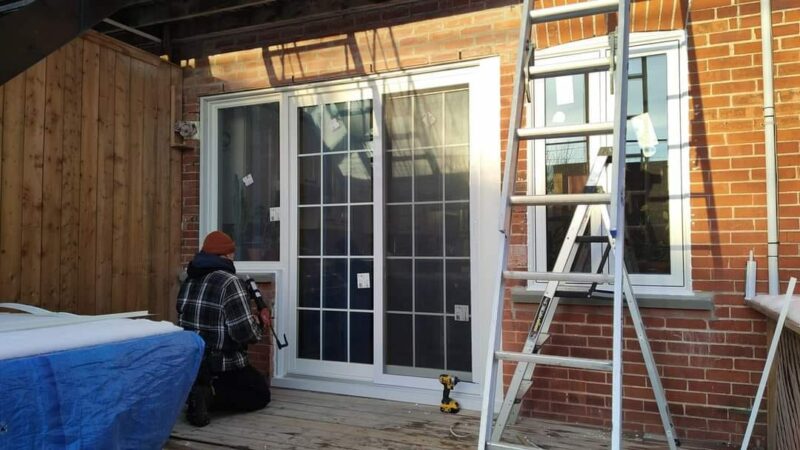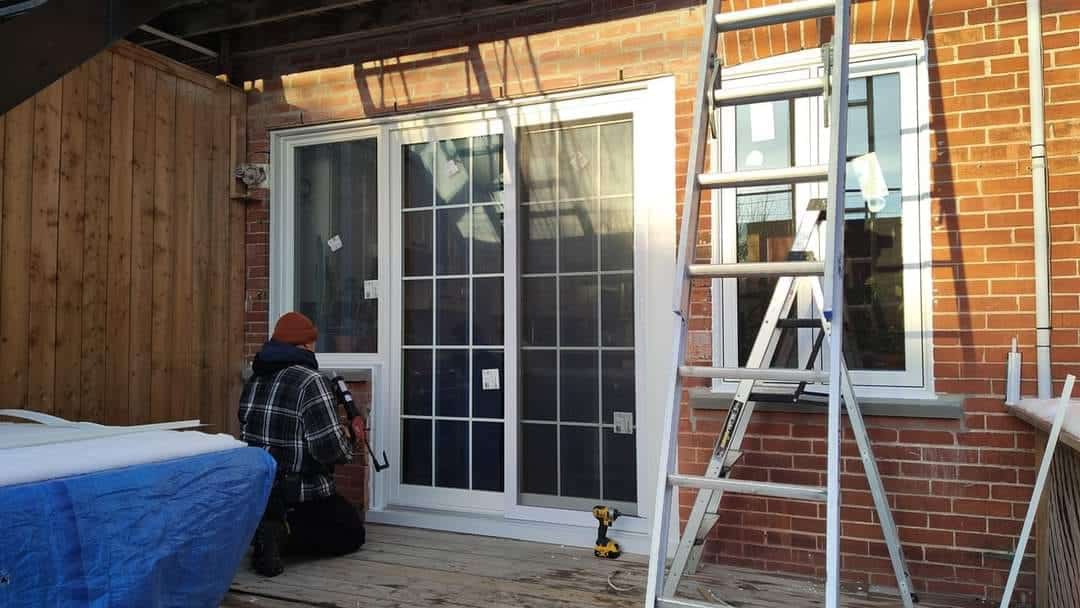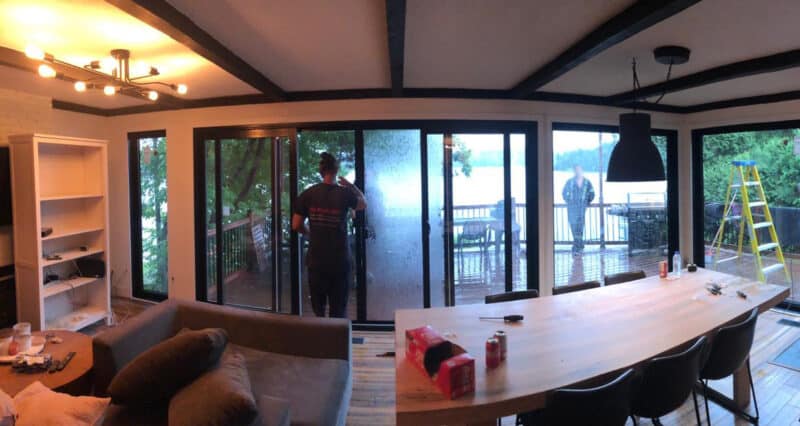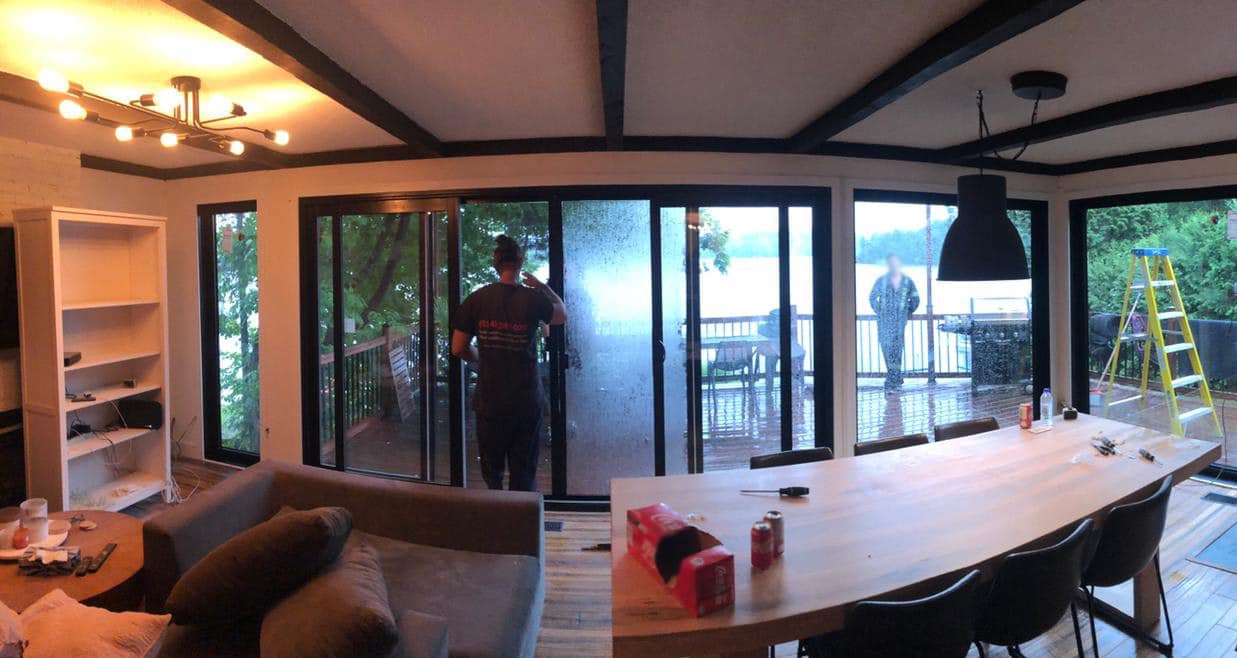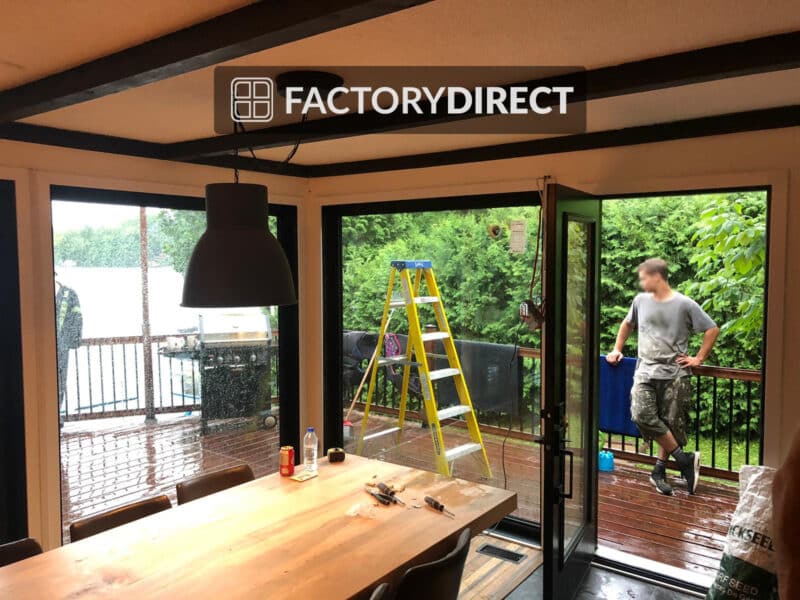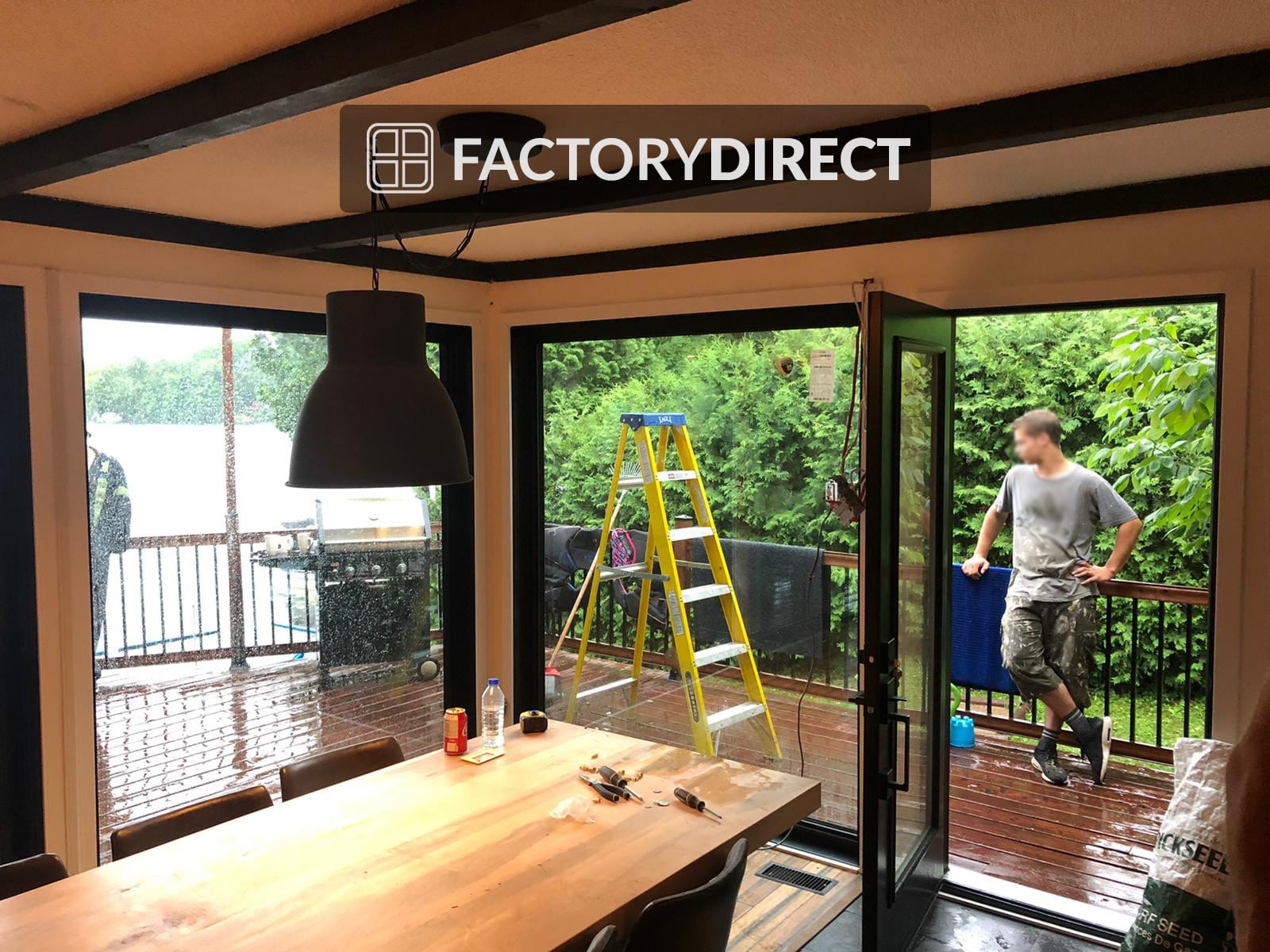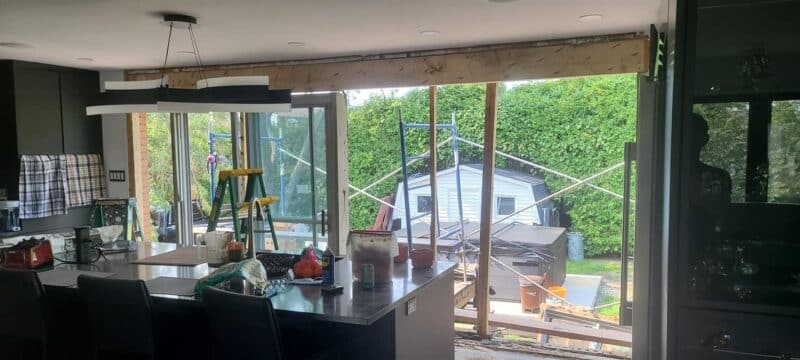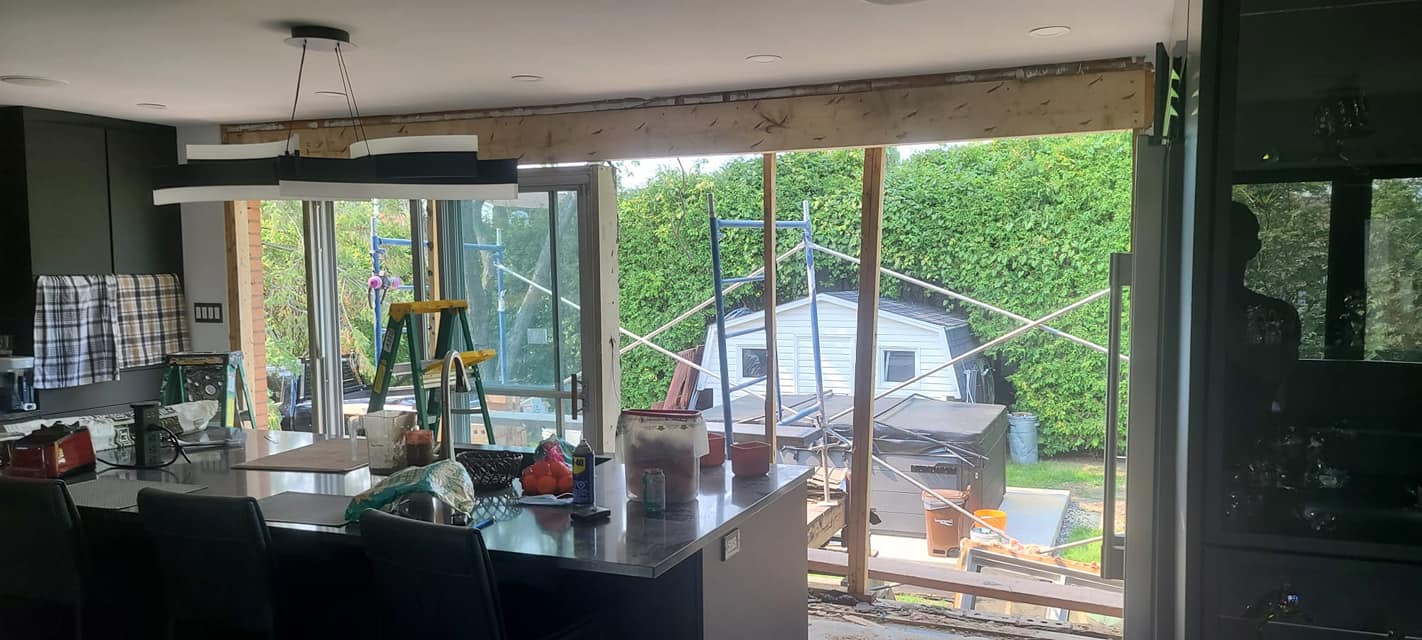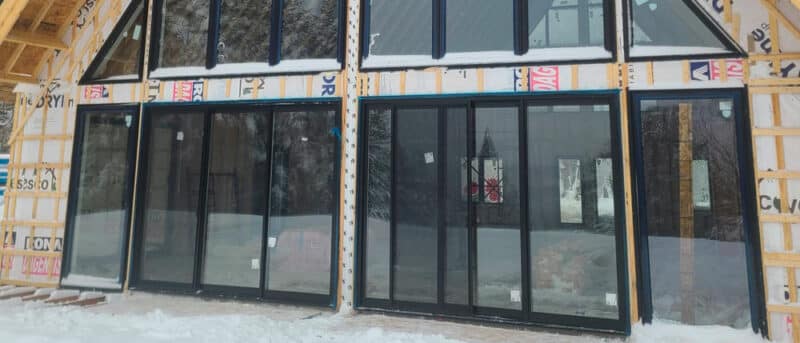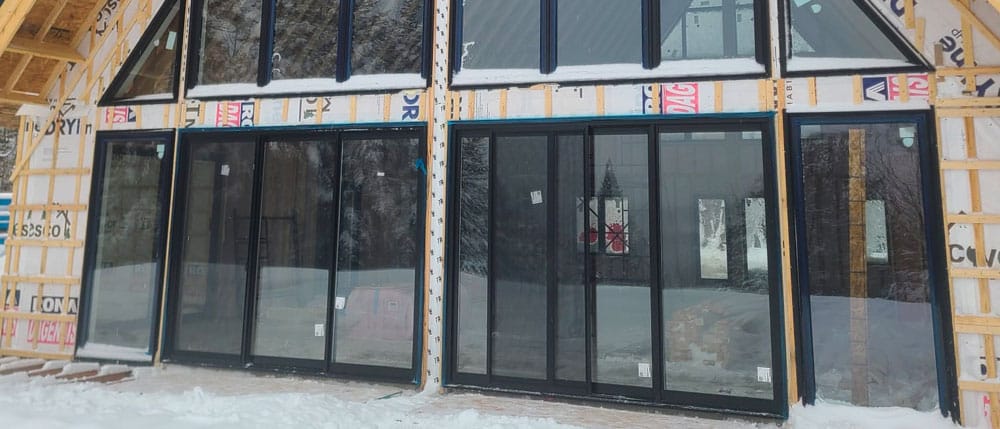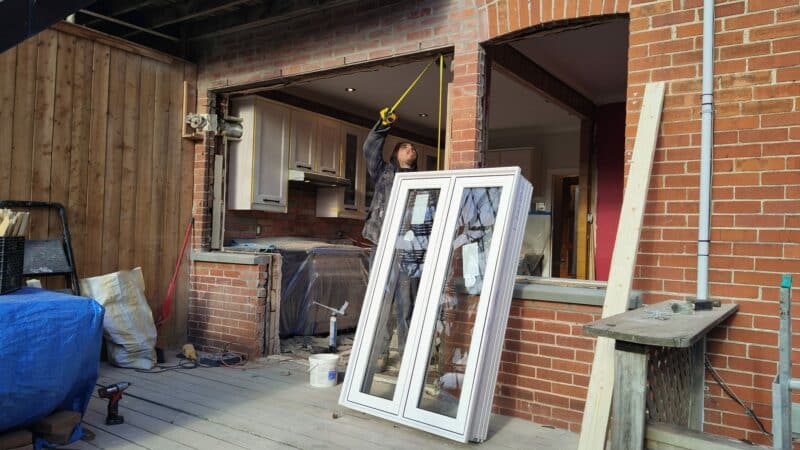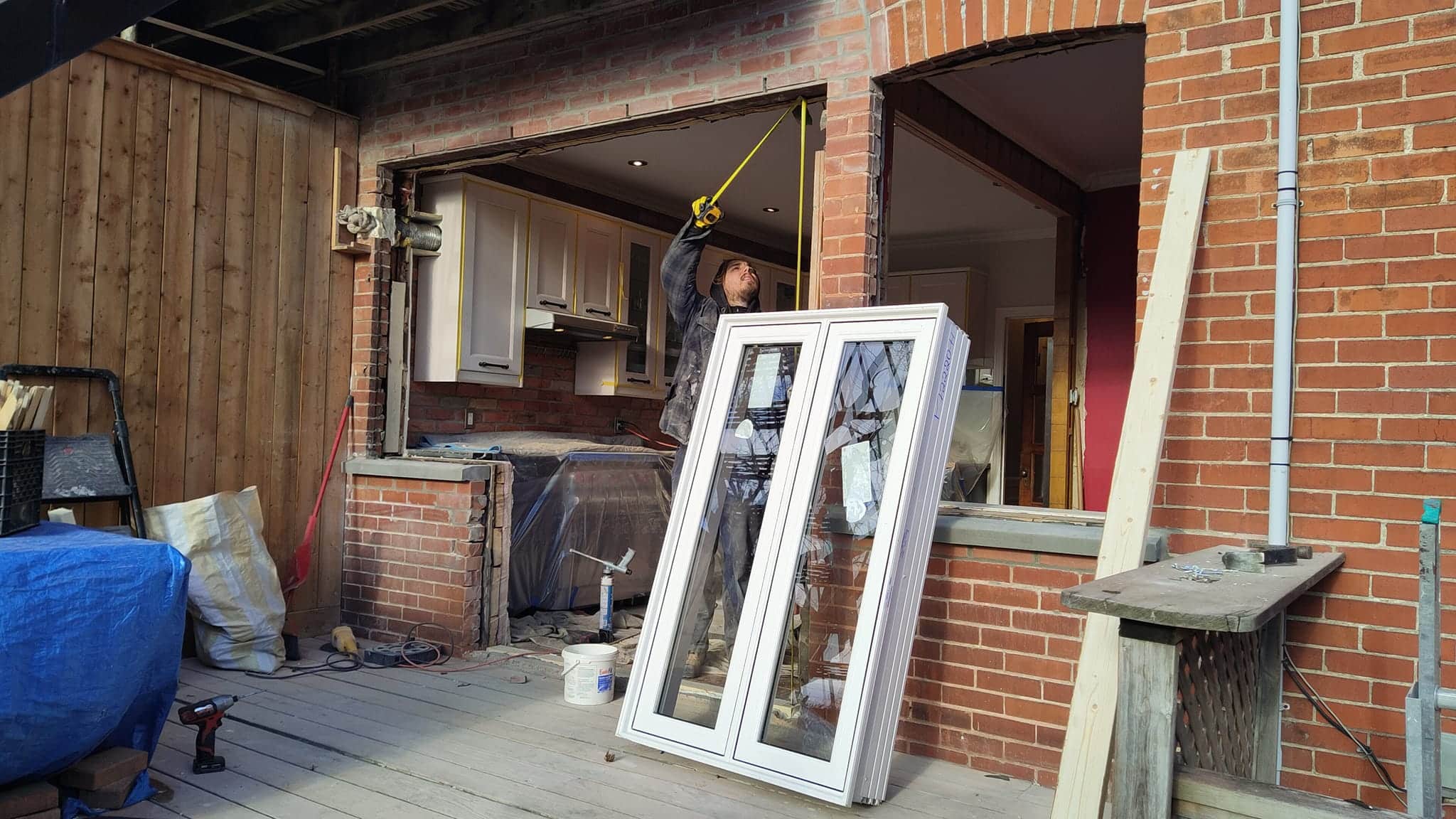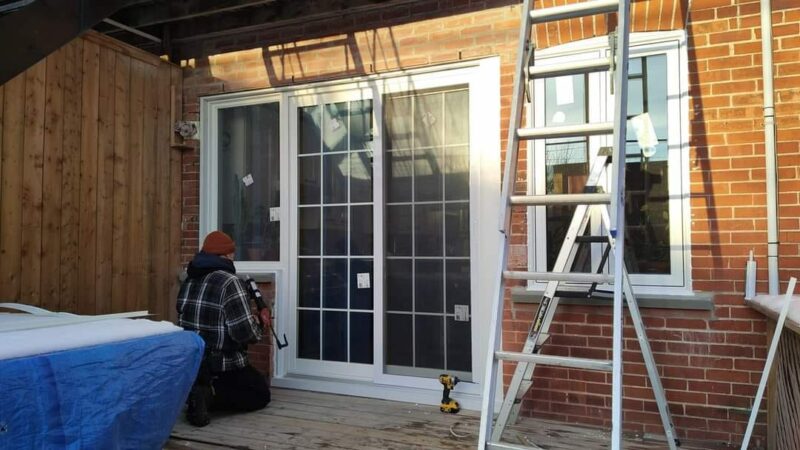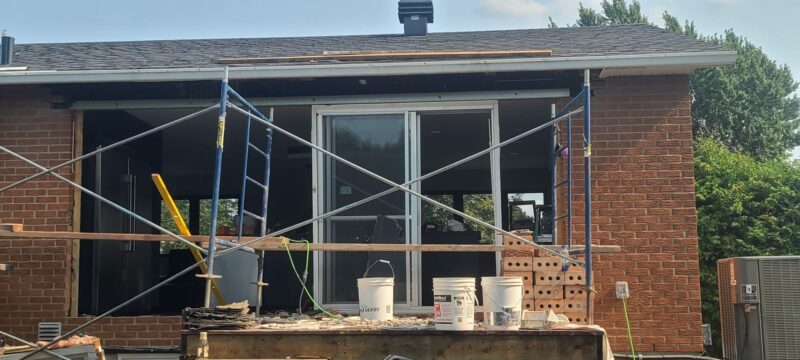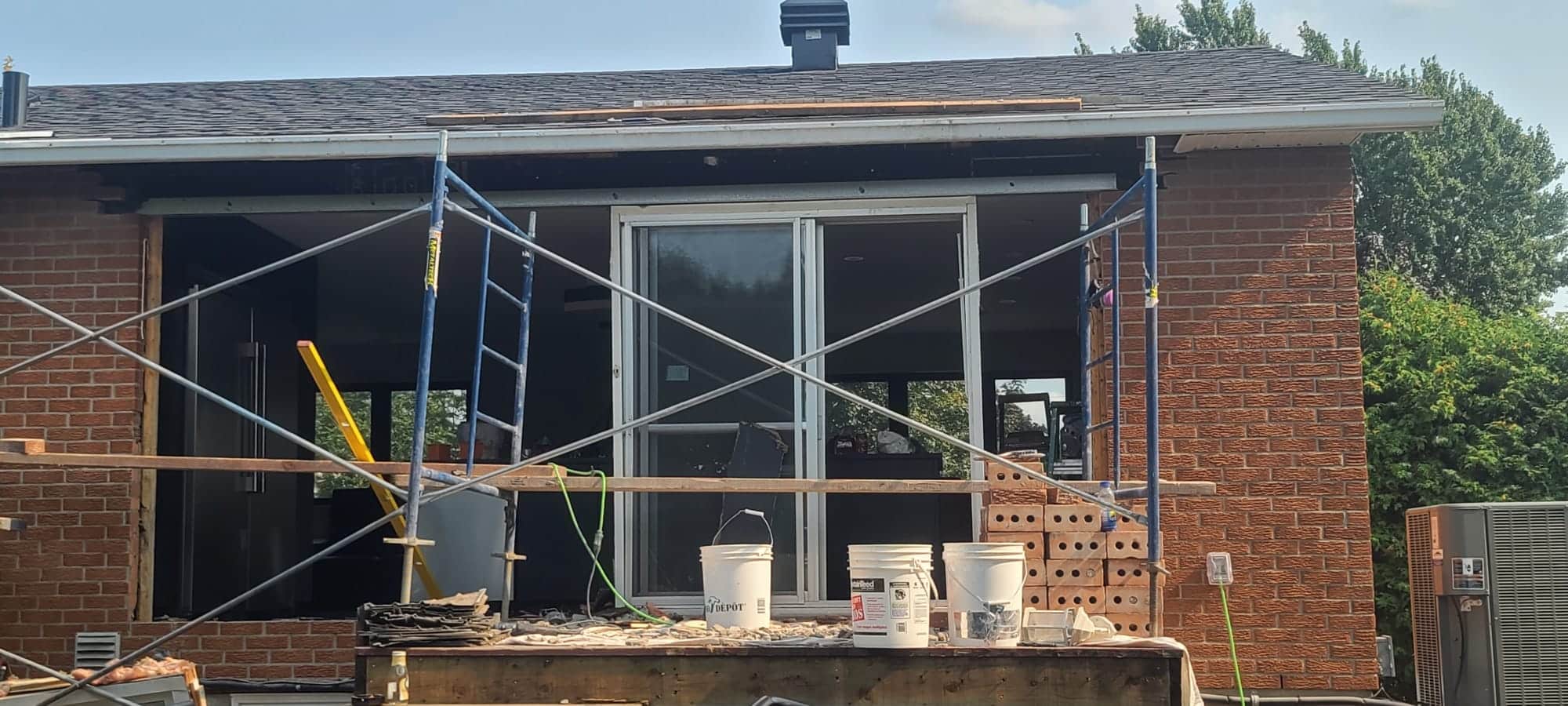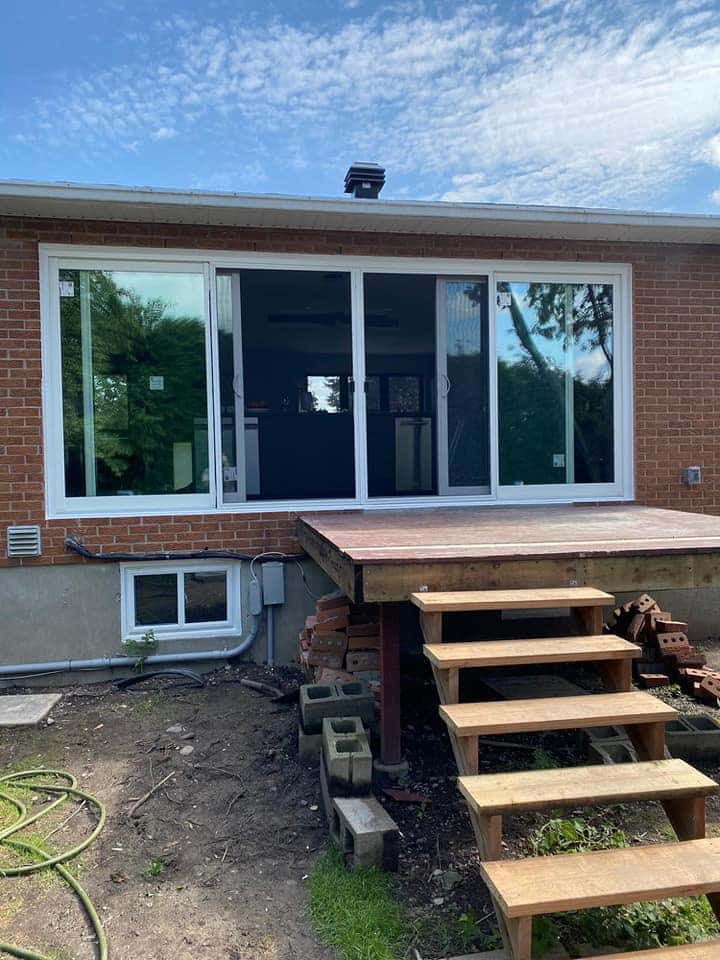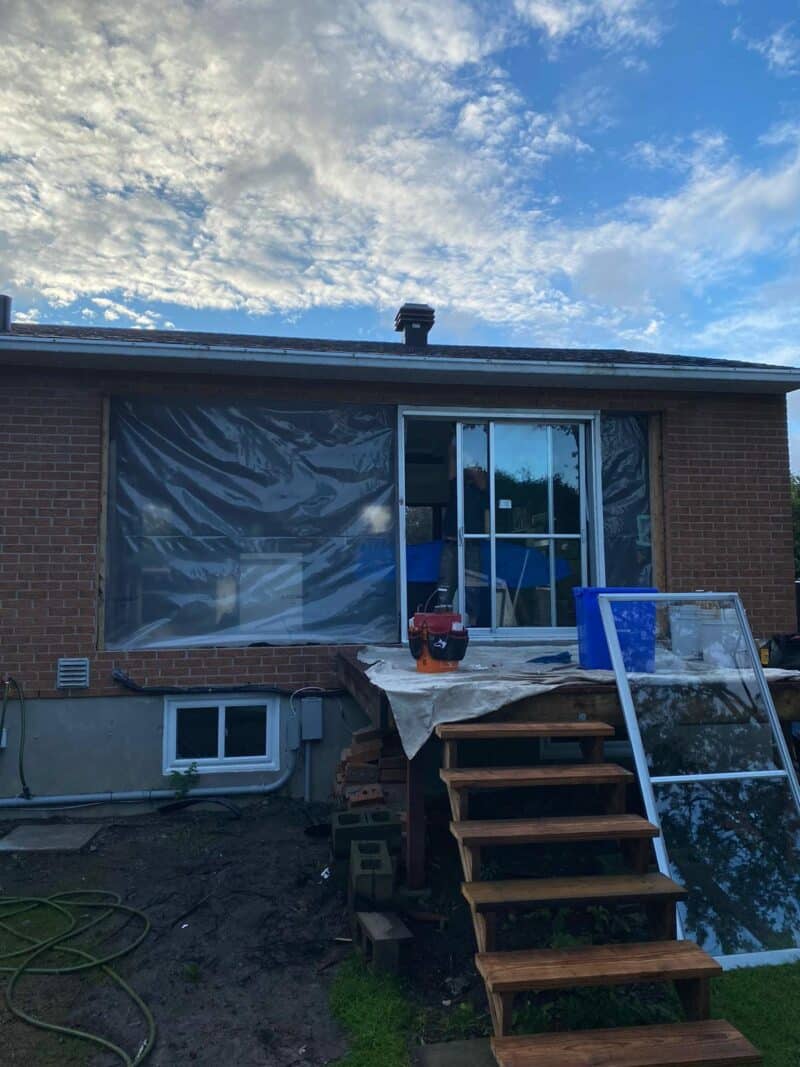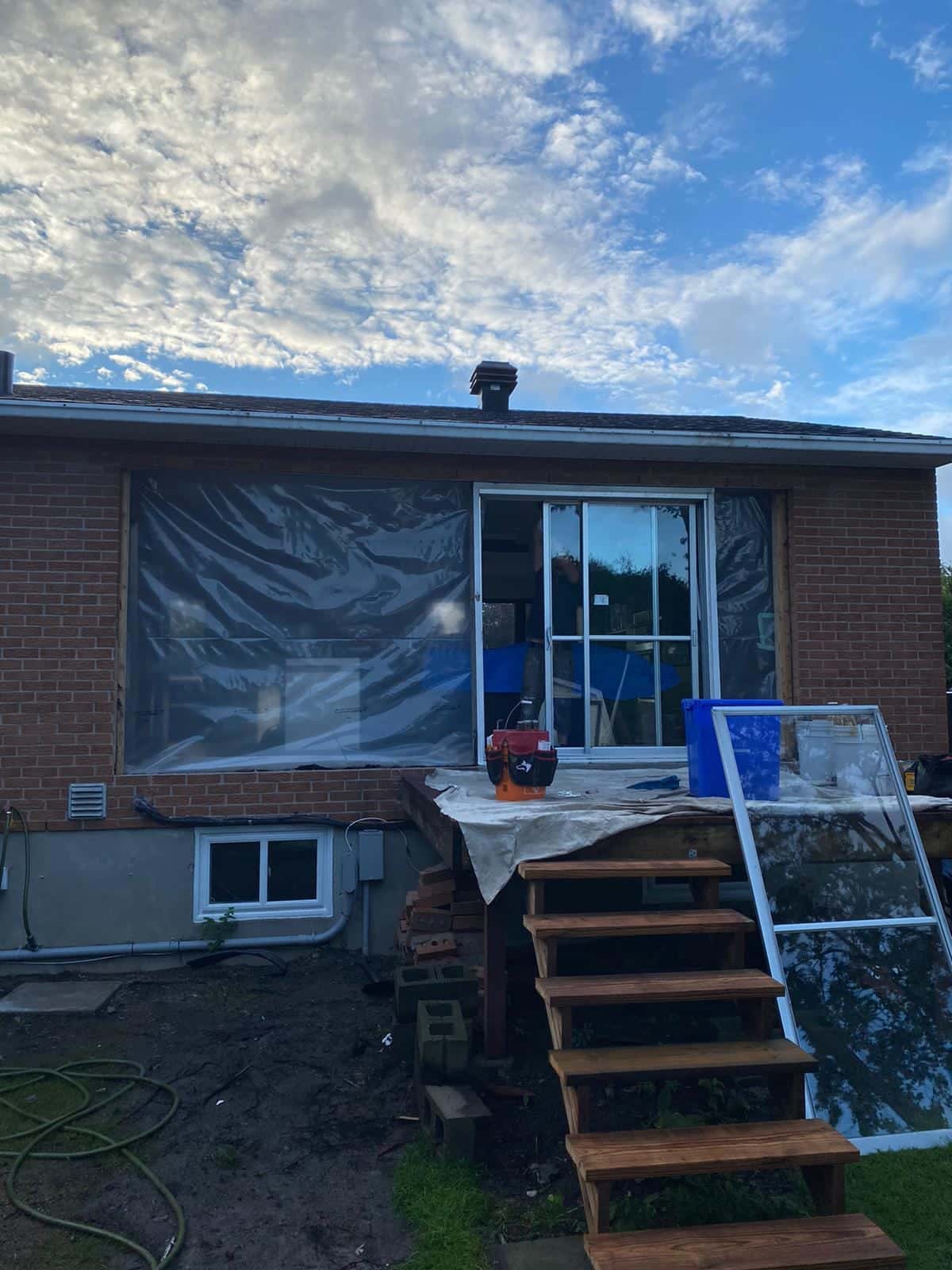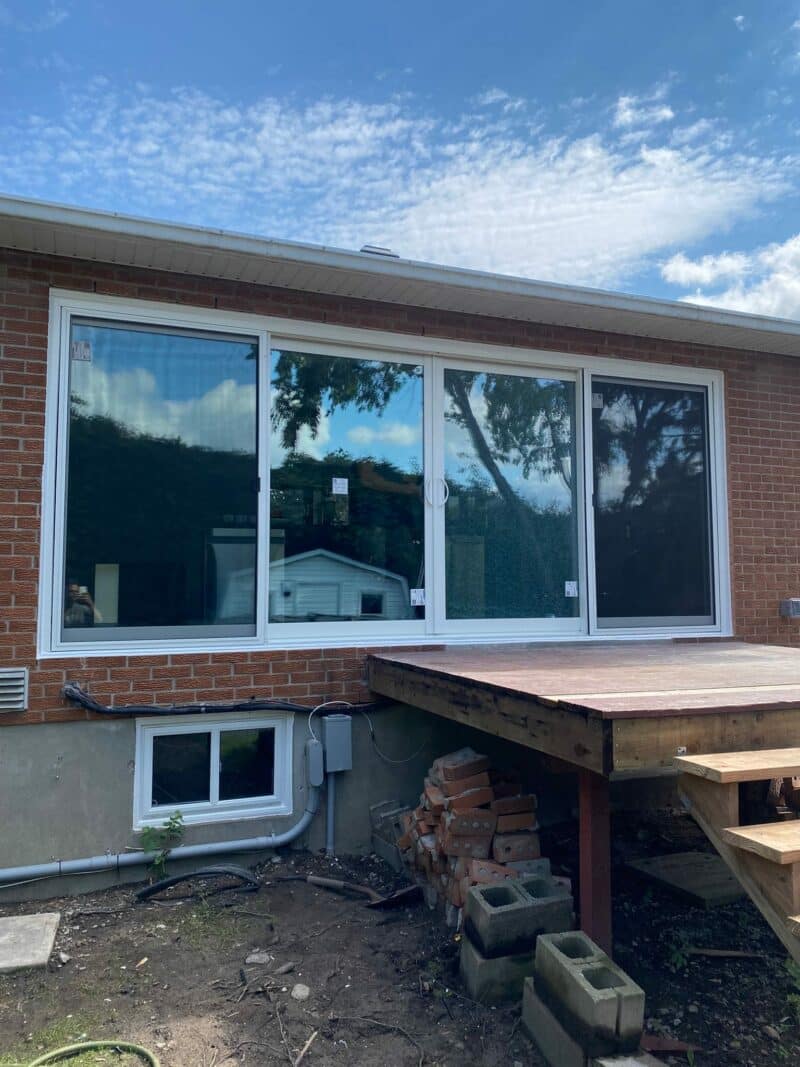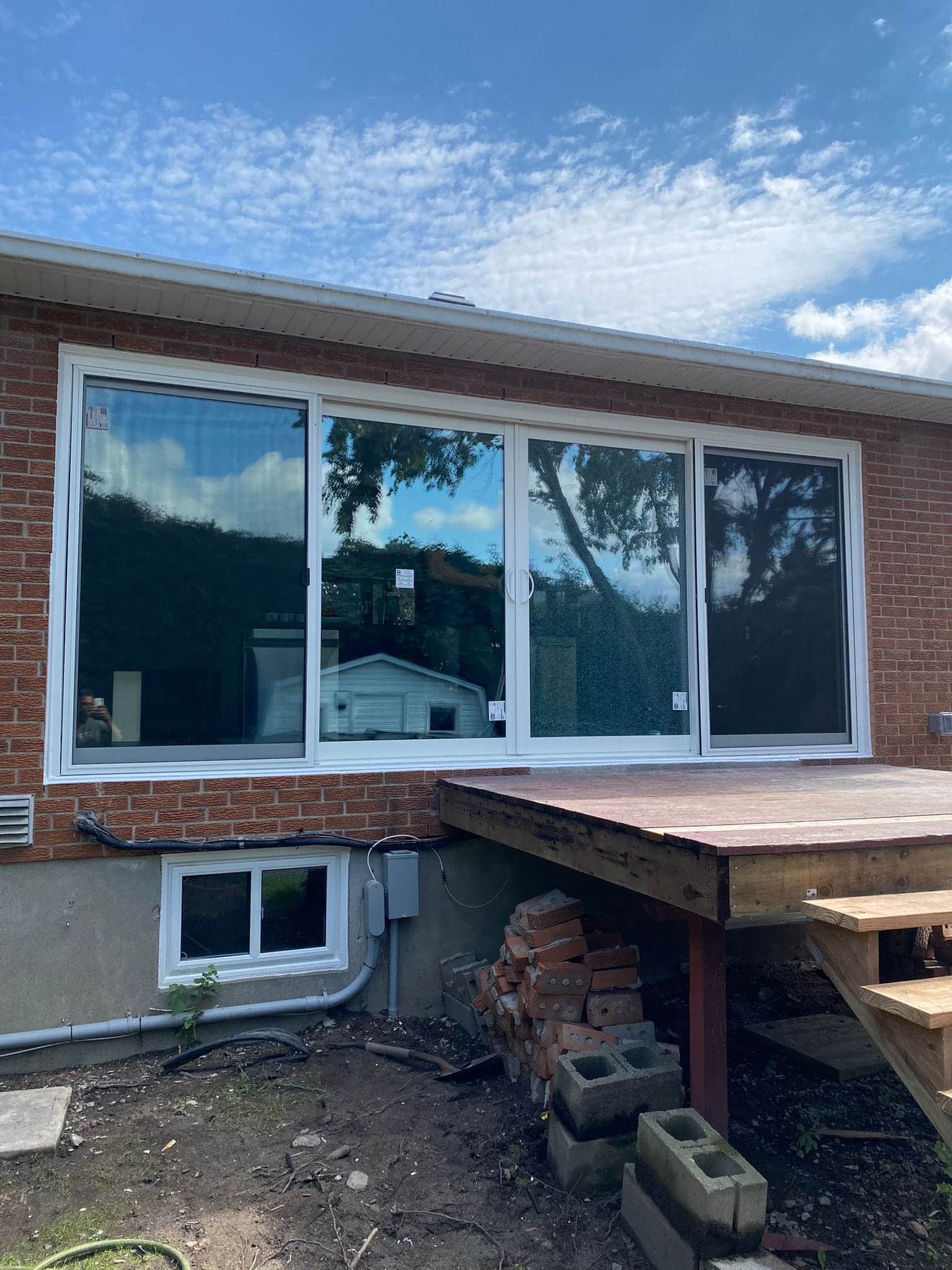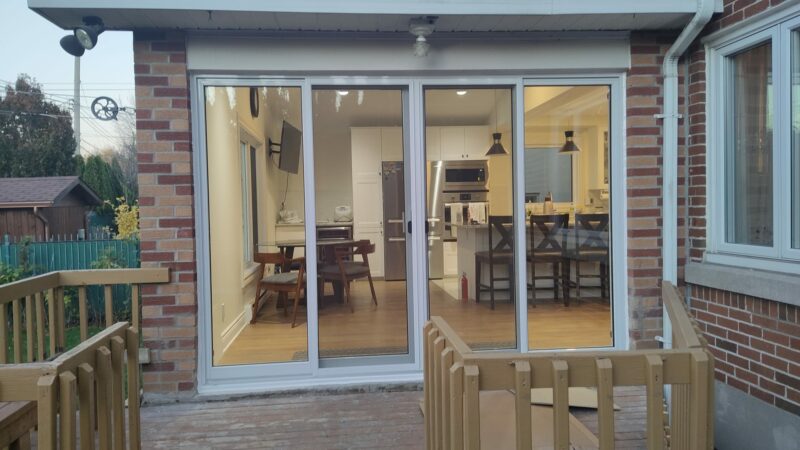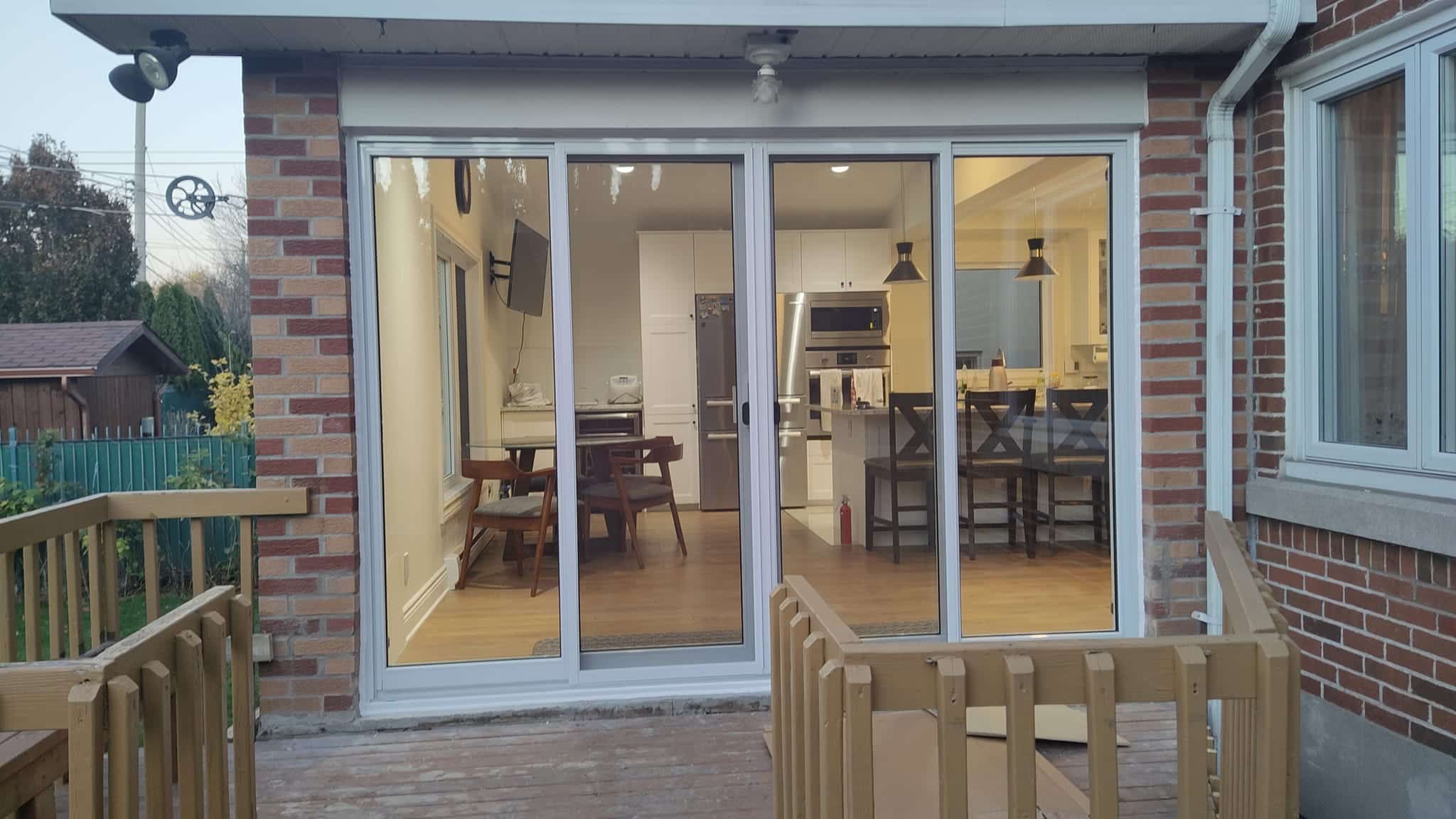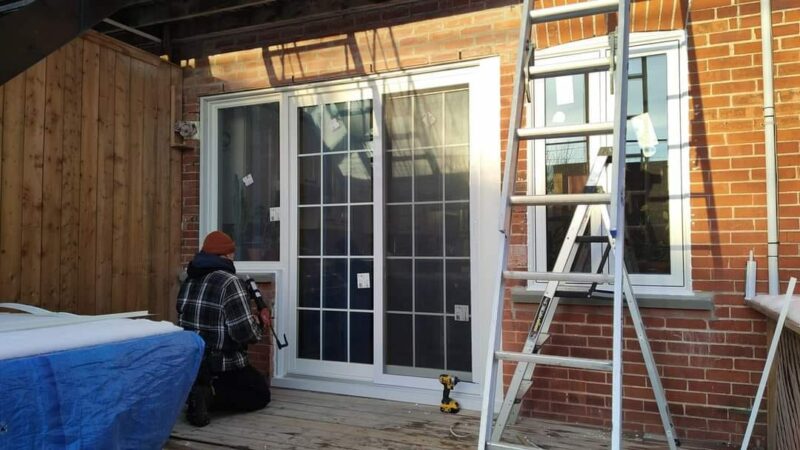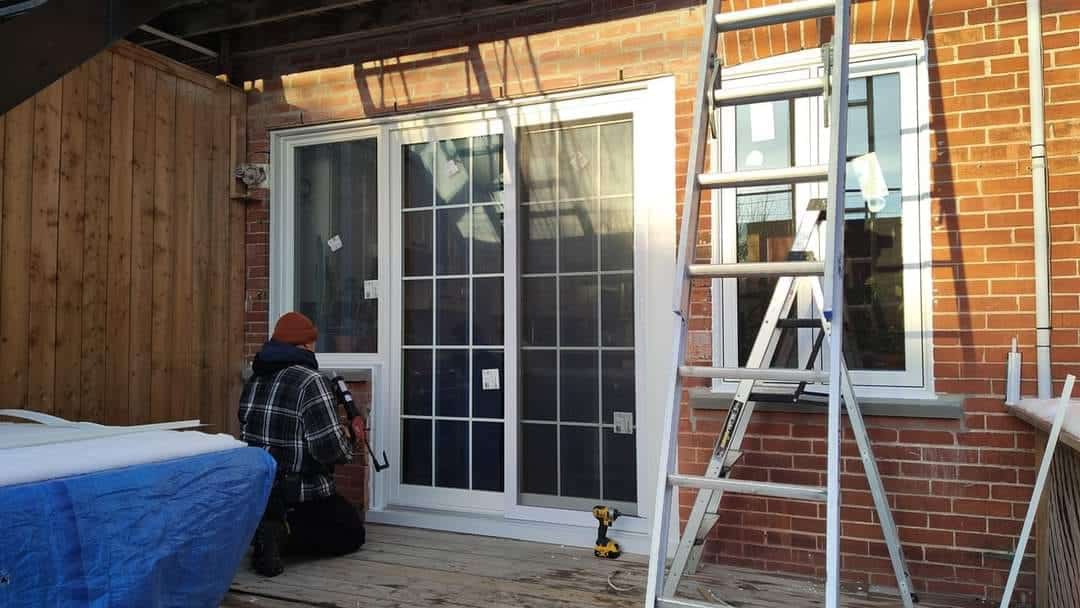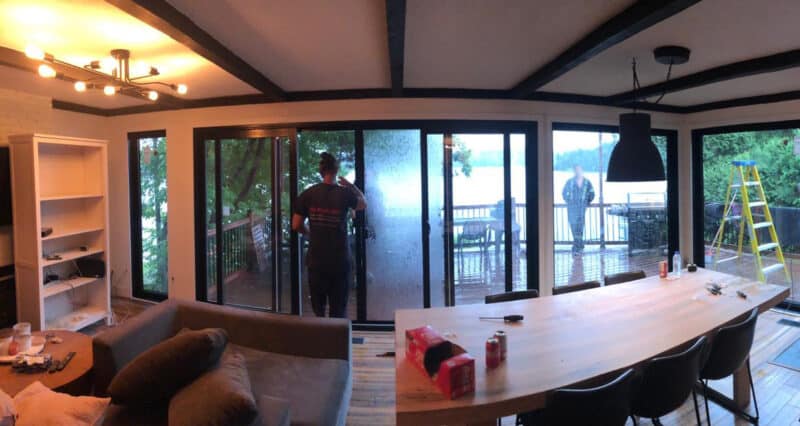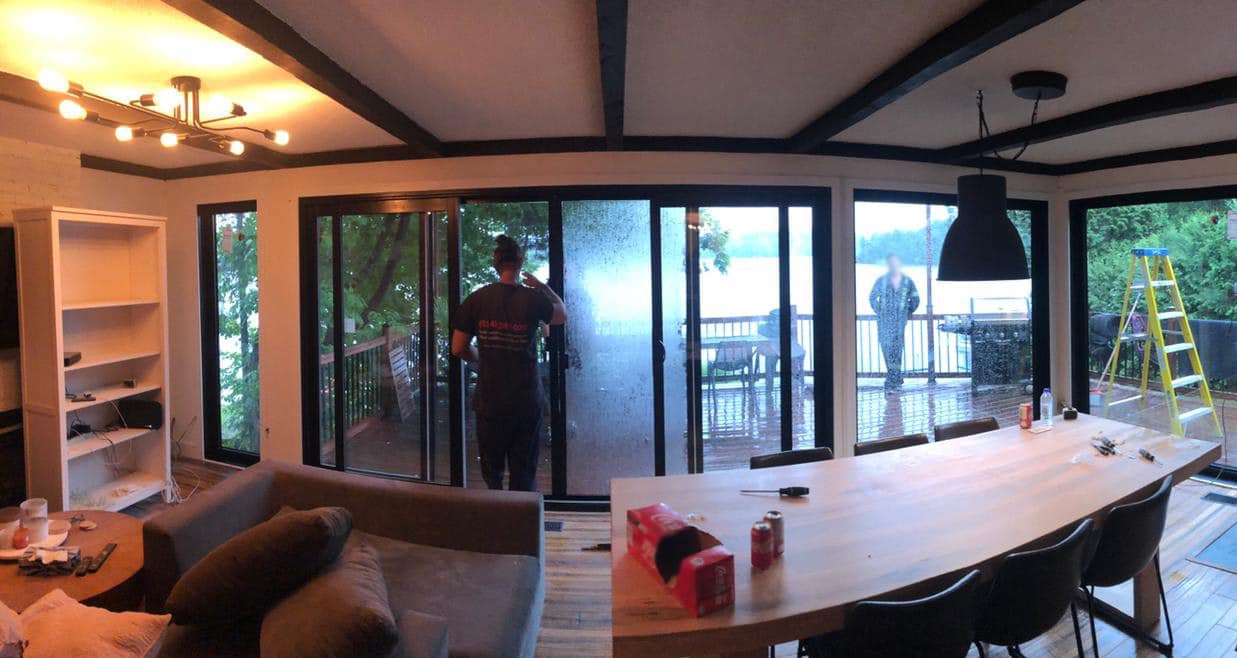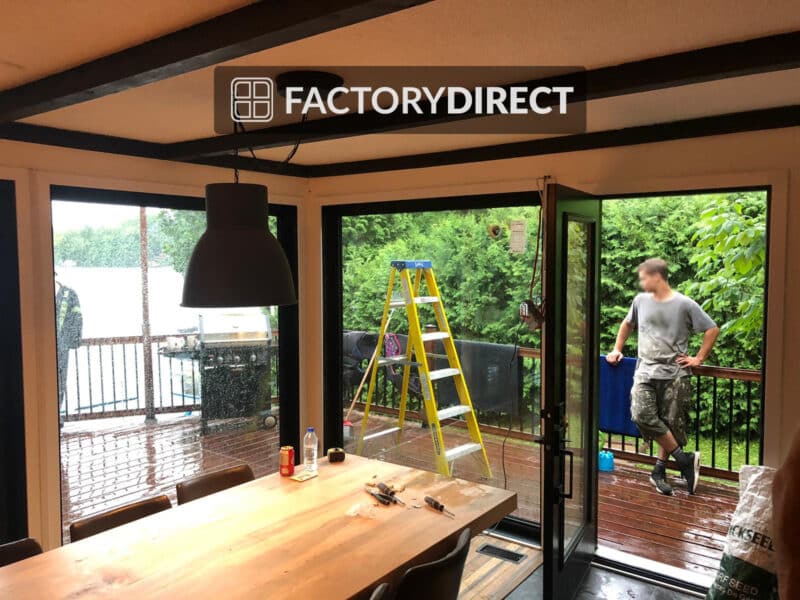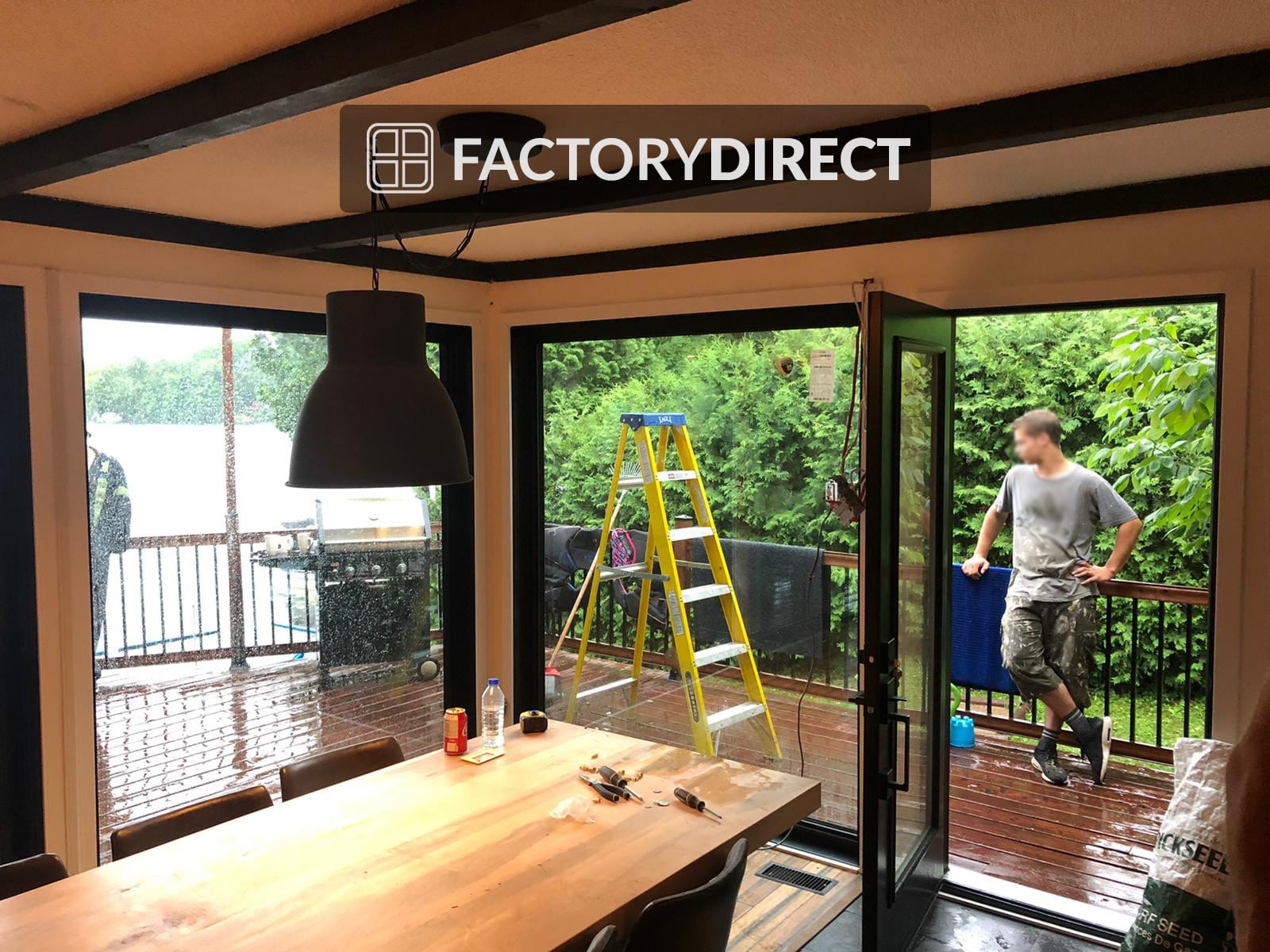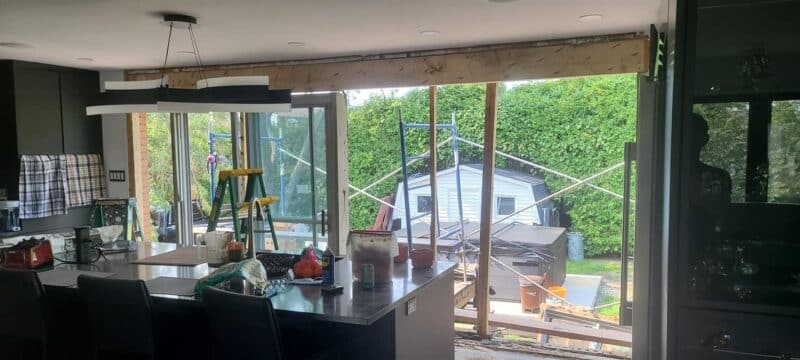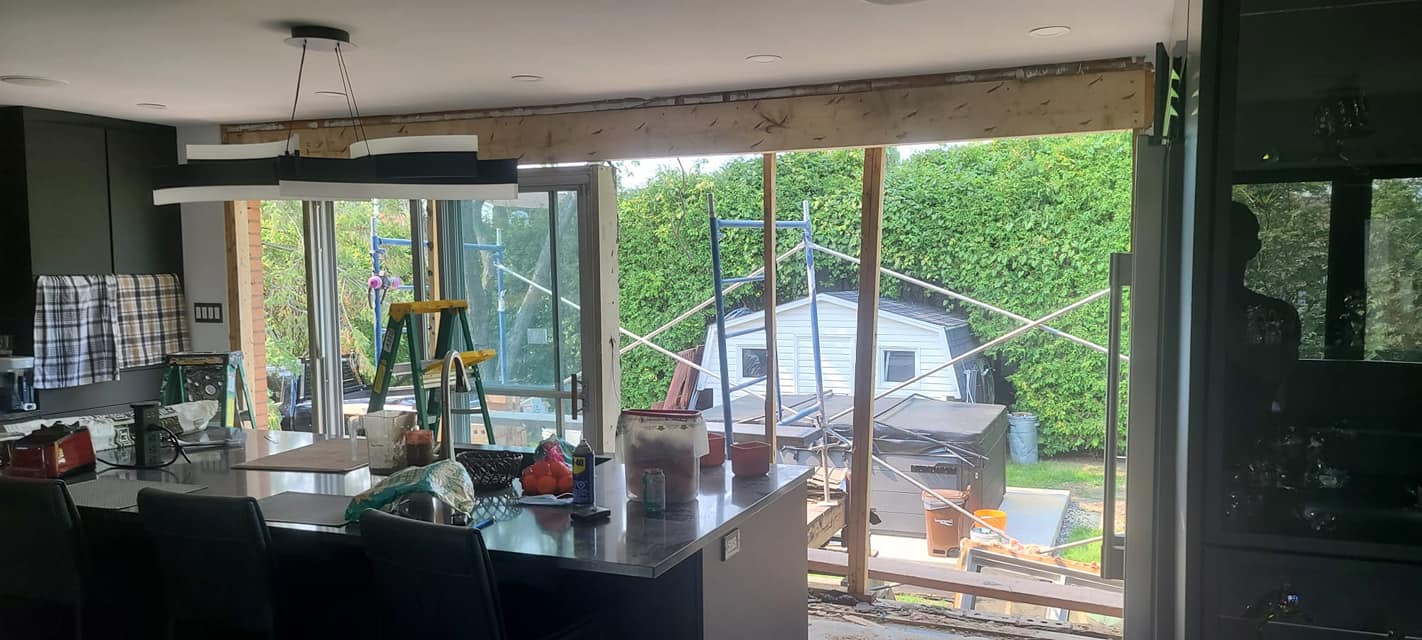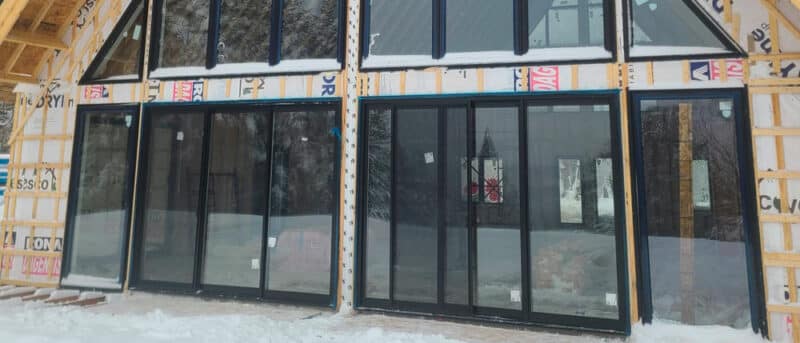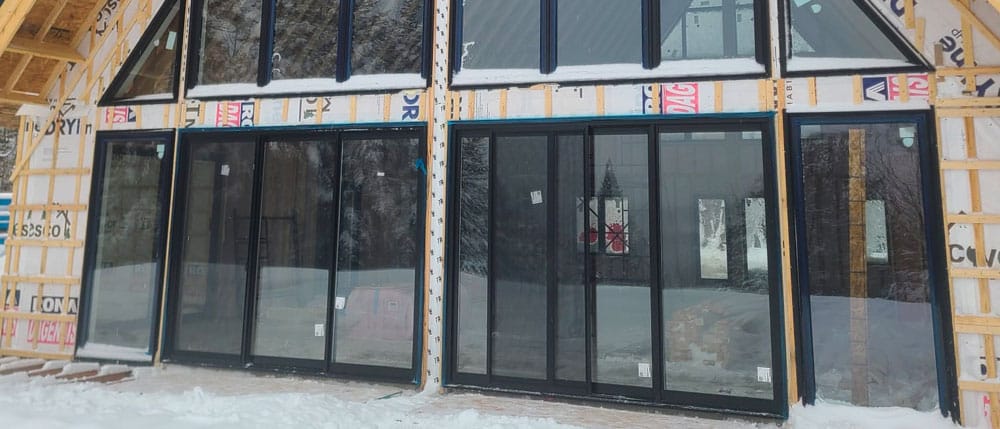 Window to Patio Door Expansion
Transforming a window into a sliding patio door can greatly enhance the functionality and aesthetics of your home. Our expert installers will carefully expand your existing window opening even your custom windows, ensuring a seamless transition to your new patio door while maintaining optimal insulation and efficiency.
New Patio Door Wall Cutouts
If you're looking to create a new entry point to your outdoor space, our skilled installers can perform precision wall cutouts to accommodate your new sliding patio door. This process guarantees a perfect fit, providing you with easy access to your outdoor living area while maintaining your home's energy efficiency.
Convert a Door to a Patio Door
For homeowners looking to upgrade from a traditional door to a sliding patio door, our professional installers can expertly expand the existing doorway to accommodate your new patio door. This conversion ensures a smooth integration of the new sliding door, enhancing the overall appeal of your home.
This post is also available in: Français