Patio Sliding Doors
Factory Direct customers love our patio doors. With more than twenty-five years of experience in the field and great professional team, we understand the importance of a seamless, smooth transition between your indoor and outdoor living areas, and the appreciation of an unobstructed view that patio doors offer to your backyard. Choosing the option of a sliding door for your patio gives you the 'wide-open space' room experience. It is the ideal option for increasing natural light in the house while using up space efficiently. Ensuring that your patio sliding door is assembled with the highest-quality pieces, is a crucial step for the basic foundation of your home, as it acts as both a large window and as a door. Our patio sliding doors hit the sweet spot of high-performance, functionality and aesthetic – providing you, a product that is durable, long-lasting, suited to all four seasons, and matches your personal taste and style.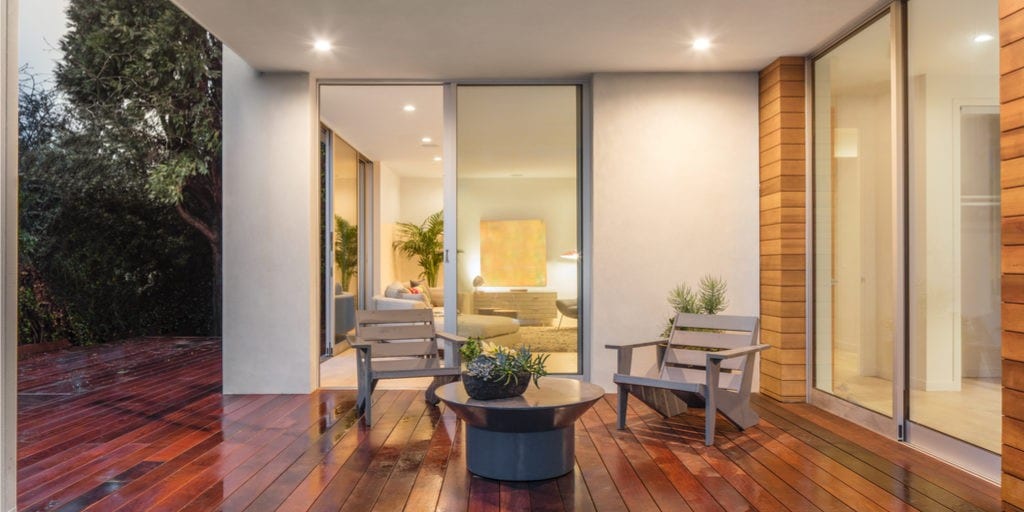 Increase your home security with a high-performance patio sliding door
We select the finest available materials on the market, to gives you a wide variety of options to choose from so we can assemble your ideal patio sliding door. The combination of these materials is what contributes to the durability and versatility of our products. By sophistically adding different chambers and barriers, we guarantee optimal insulation and allow our patio sliding doors to serve you well at any weather condition and all year long! This extra barrier of protection will help you avoid different situations such as water leakage, corrosion, or moisture; while the durable coated glass will protect you from harmful rays. Our sliding doors are not just stylish, they are also extremely practical.


Another advantage of choosing sliding doors over other types of patio doors is the surrounding frame or track support, which allows it to move freely from one side to another as the door opens, but prevents it from being lifted out of its place, making them one of the best door choices in order to maximize your home safety and protection. Topping it all off, you can increase security by upgrading your door with a double lock, which we offer as well!
Get the exact patio door you want by exploring our many possibilities of customization at Factory Direct Windows and Doors
One of our many specialties at Factory Direct Windows & Doors is to work with customize sizes. Feel free to contact us with your specific dimensions or any other special questions or requests, we estimate for free! With a diversity of colors, shapes and styles, from big to small and old-fashion to modern, our patio sliding doors are low-maintenance, easy to use, even easier to clean, and completely eco-friendly – both manufacturer-wise and operation-wise. All our patio sliding doors are Energy-Star certified. Moreover, they provide enough insulation to help you save your energy bill in the long run; minimizing heat loss, yet maximizing natural light! And for those of you that love a little bit of shadow, you can add an integrated mini blind with your new patio sliding door.
Factory Direct Windows and Doors offers many customization options for our beloved home design fanatics. Remember that your new patio door doesn't only have to be functional, it can also be elegant and appealing! Most companies will allow you to choose the number of frames, but Factory Direct Windows and Doors takes it to the next level. Not only you can choose the number of frames – you can decide on the whole configuration that is most convenient for your own project, including the number of complementary panels, the frames' style and color, slider and panel support, their style and thickness, grill bar and roller options… you can even pick out the style of the handle with the color that you like. On top of that, we offer decorative glass option which can make your sliding door look extra special! from prairie to colonial and many more options…


Check out our Sliding Patio Doors Catalog
Get ideas and inspirations from our patio sliding door catalog. However, keep in mind that Factory Direct is not restricted to it. It is that simple! Our team of specialists can make your dream patio sliding doors projects and ideas come true. Contact us today for your estimate, free of charge!