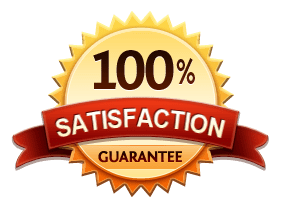 Factory Direct Windows & Doors is trusted by thousands of happy customers from all over Montreal, Laval and South-shore.
Factory Direct is the leading provider of high-performance & energy-efficient windows and doors in Montreal, Laval and South-shore. Our windows and doors stand the test of time, with a lifetime worry-free transferable warranty of 25 YEARS. Our company's top priority is to build and nurture trust-based relationships with our clients. When dealing with Factory Direct Montreal, rest assured that we will do our absolute best to guarantee your satisfaction. Contact us for a free estimation or give us a call at 514 387-0001 to receive more information.
25 Years
of professional experience installing windows and doors
40% OFF
in total marginal savings on our windows and doors relative to our competition
100%
Canadian-made products of the highest-quality
25 Years
of care-free and exclusive warranty for our clients
The right windows & doors will make your house look good and save you money
Browse some of our windows and doors projects, these are from happy customers from all over the greater Montreal area including Laval, South-Shore and the surroundings. Contact us to make the right decision you won't regret.
Factory Direct Montreal Windows & Doors was handpicked and listed among the Top 3 Window Companies in Montreal. How? Through 50-Point Inspection which includes everything from checking history, complaints, reputation, reviews, satisfaction, trust and cost to the general excellence. Our customers deserve only the best!

Easy & quick financing available to Factory Direct Montreal Customers
Interested in renovating your house with new windows and doors but don't want to pay for it all at once? We can easily connect you with financing options that allow you to pay for our products over time. Ask us about available financing options and how you can start enjoying an upgraded house today.
Save money on electricity and protect the environment
ENERGY STAR is the trusted, government-backed symbol for energy efficiency helping us all save money and protect the environment through energy-efficient products and practices. The products we use help you lower your electricity bill due to their advanced technology. Also, by choosing Factory Direct Windows you will help protect the environment.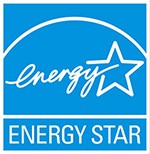 The biggest selection of solid AAA+ Windows in Montreal
On top of the different type of vinyl windows below, we offer wooden windows, many customization options like finishing and colours. Click here to read more.









Up to 25% of a home's total heat loss occurs through its windows
3 panes of glass are the most energy efficient models on the market
Heating accounts for 60% of energy use in the average Canadian home
Low-e coated windows can reflect up to 96% of heat and light energy
Using argon gas can improve insulation by approximately 30% compared to air
Low-e coated windows can stop approximately 40$ of UV penetration
We like dealing with customers who share our company values
Huge selection of windows and doors, just ask!
While our customers enjoy quality windows and doors, major savings, honesty, and beauty – variety is important. Choose from hundreds of gorgeous custom windows or beautiful doors. Our 100% Satisfaction Guarantee isn't taken lightly! Our business success relies heavily on our customer's satisfaction. Contact us to receive a commitment-free estimation.
Over 1,000 windows and doors projects realized in Greater Montreal
* The markers below represent real clients from our database
What our clients have to say?
We are so pleased with the service, the product and how great our home looks, the staff was wonderful to work with – they were effective and efficient! Money well spent! Thank you!
Thank you Factory Direct for the amazing results! We couldn't have imagined a nicer house front for that amazing price. Would recommend to all my friend and colleagues!
The guys at Factory Direct have done a phenomenal job, from the initial consultation and measurements to the actual installation. They were patient and answered all my questions.
Know a friend who's looking to buy & install new windows and doors?
We pay up to $300 in commission for every friend you refer to us. It's that simple. If you are an existing client and happy with your last windows and doors project then recommend us to a friend. We will show our appreciation by giving you a cash commission.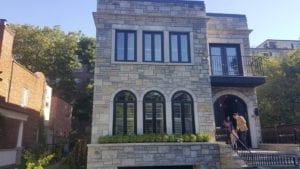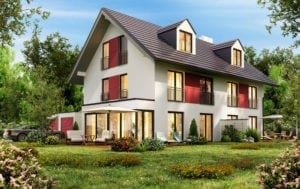 We Transform Regular Houses Into Gorgeous Homes With Windows and Doors in Montreal