Single Slider Window & Double Slider Window & End Vent Slider Window

Whether you plan on using it as a decorative piece, a centerpiece, or just a source of light and ventilation, having windows around is a must in your space.
You may think that setting up a new place, or just reaching a decision to change your home interior and exterior that involves a new window may give you a little burden. Fortunately, that is the reason why our company exists. For the past years of manufacturing and providing window services, we saw how the window crafting industry grew as more people become more discriminant with their tastes. This need enabled them to discover and reach out to companies like us for help.
Montreal's Finest Window Place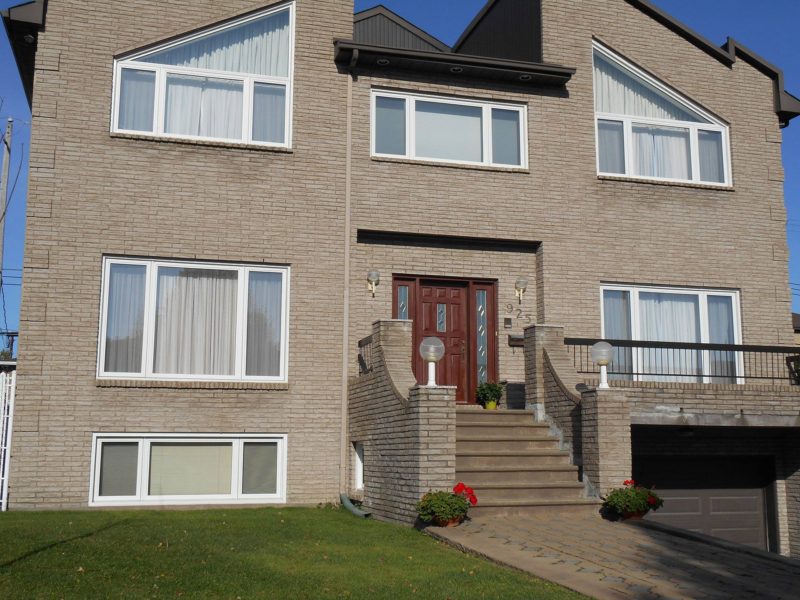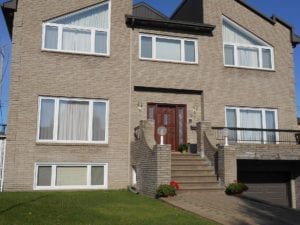 In Montreal and other nearby areas, our company has established a group of loyal clients that helped us create the identity we have now. We are proud to say that we have become one of the go-to-place for window crafting.
We do everything from constructing, designing, and engineering. Alongside these services, we also offer complimentary consultancy services and free installation. We promise to take this away from your hands and do the rest of the work.
But of course, we can only begin the work upon knowing exactly what you need. We'll listen attentively to you, as our client, to your demands, specifications, and preferred design to bring you the perfect piece.
Our goal is to produce high-quality windows that will exceed our customer's expectation. We do this through our team of professionals that dedicate their expertise to the company's objective. Our professional workers are back with a long list of credentials that came from their long service in the industry. We ensure that they continue to grow their knowledge and proficiency in their profession by supporting them through training and workshops.
We have developed methods, mastered techniques, and invested in equipment and materials needed to suit every kind of project specification. In line with our determination to excel, we continue to discover and develop new approaches, methods, and style variations to better serve our clients in Montreal and areas nearby.
Why Choose Slider Windows?
The diversity of possible window designs has paved the way for space homeowners looking for a new window to be more assured that their preferences will be followed. This also gives confidence to window makers and designers to go all out as far as their creativity is concerned. Our specialty in customizing windows involves all the possible types.
If you're all about convenience and comfort while still longing for a sleek and stylish design, then we recommend the Slider Windows variety. We specialize in Single Slider Windows, Double Slider Windows, and End Vent Slider Windows. They are outstandingly durable, energy efficient, and of world-class quality.
Our Slider Windows are engineered to carry an excellent window profile. Our features include:
Noise reduction for unpleasant sound from the outside.
Layers of lining insulation so as not to let the weather outside permeate the inside. This also serves as a dirt infiltration system.
Sturdy materials to refrain deformation, discoloration, and breakage.
An anchoring system used for locking and opening. This is designed to exhibit durability, reliability, and security.
Sleek finish that is manageable to add all the client's creative accessories and hints. The corners are well studied to fit the desired design and exclude other sealants or adhesive materials.
Slider Windows are great in receiving in flowing air. It is also known for its easy maintenance and cleaning.
What Makes Single Slider Windows Great for You?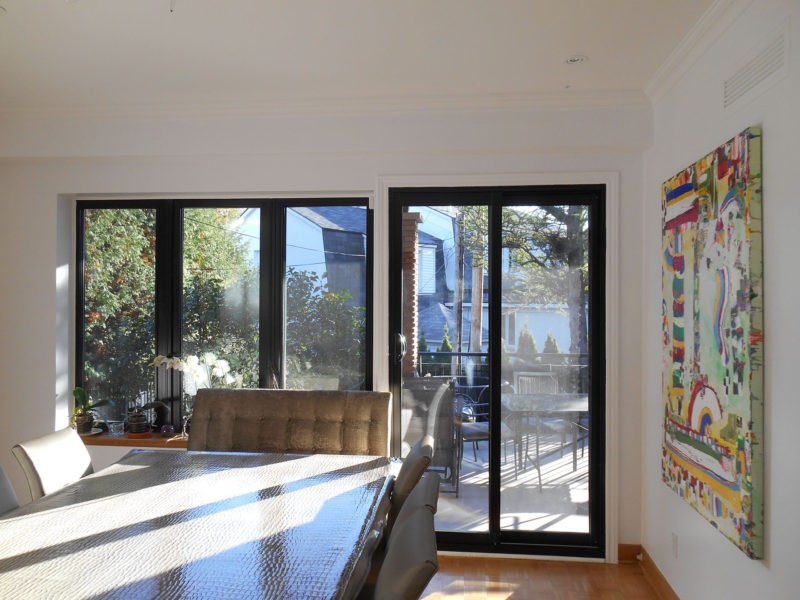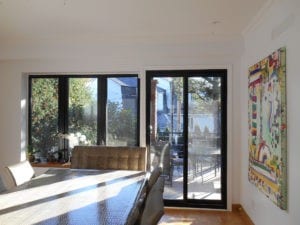 Single Slider Windows is your best choice if you're looking for a window that will position perfectly on your veranda, walkways, and even your patios.
This window is designed to provide access to an expansive view of the outside. It's one side opens while the other remains stationary. The sense of comfort and openness is ideal for those who aspire to have appropriate access to natural lighting and fresh air.
Our Single Slider Windows is designed to be tough on extreme weathers. This is possible by using the advance window profile. You don't have to worry about the rain, wind, as well as excessive heat and coldness coming inside your home because we ensure you that we have sealed the windows against these kinds of situations. Using polished coats that will preserve and protect the window.
What Will Make You Go for Double Slide Windows?
The difference between the Double Slider Windows and the Single Slider Windows is that the former opens with either sashes or sliders.
The sashes, or sliders, are flexible to be opened. This then provides more air ventilation for entering into your homes and spaces. The maintenance for this type is more practical than the first since it allows more movement and passages.
But same goes with the quality material used for this window. Sturdy glass and exclusive coats.
The Double Slider Windows is a more great choice due to its practicality and ease of use.
What is an End Vent Window?
Like Double Slider Windows, the End Vent Slider Windows also allows both its sashes or slides to open to the right then left. Similarly, it is leaning to a more convenient cleaning and maintenance.
This type is built with strong glass and venting units. It does not interfere with the exterior space outside the window, and this is why it is recommended for those windows located above a landscape, decks, and walkways.
Security and safety are guaranteed since we installed built in interlocking latches. The End Vent Slider Windows is an option for those who prefer neat and accessible windows.
Experience the durability and toughness of these Slider Windows, along with its security fit strength and energy efficiency by calling our number for inquiries and additional information.